Creating MIDI Mock-ups: Tools and Techniques
with Composer/Arranger TJ Lindgren
Beginning /Intermediate Techniques July 27 – 29,  Advanced Techniques July 30 – Aug 1
Learn how to effectively mock up cues from start to finish with Hollywood composer and arranger TJ Lindgren. This two-part course will help you learn the tools as well as programming techniques used by film composers in their daily workflow. Effective mock-ups can make the difference in your demo being noticed or your cue getting approved and is a critical skill in today's film scoring landscape.
Realistic mock-ups have become an expectation in Hollywood, whether it is in the form of a demo you submit, material you are presenting to a director or cues you write that go directly from your studio to broadcast or final mix. The goal of this workshop is to give participants the tools they need to create effective mock-ups that will help them succeed in the film and television scoring world.
The course will be broken up into two parts – a 3-day Beginning/Intermediate course and a 3-day Advanced course.
Topics covered in the Basic/Intermediate course will include:
Sample libraries and sample programming
DAW techniques including template setup and basic film mixing
MIDI recording and editing focusing on realism and expression with orchestral instruments
Delivery formats and presentation skills that help ensure your demo mock-ups are more successful
Topics covered in the Advanced course will include:
Sample library management including articulation management
Advanced session routing and stem mixing
Plug-ins and plug-in techniques for tracks, stem and mix busses
Advanced MIDI editing techniques including scripts and touchscreen interfaces
Furthermore, the workshop will spend time looking at DAW sessions and mock-ups TJ has worked on including from Justice League so participants can see in-depth exactly what goes into making an effective mock-up. Workshop participants will also have the chance to present their own mock-ups during the course in order to get valuable feedback on their work.
Course Requirements
Although all are welcome to participate, there are some basic requirements that will help ensure participants get the most from this workshop which include:
Fluency in a major DAW platform (Cubase, Logic, Digital Performer, etc.)
Familiarity with sampling software such as Native Instruments Kontakt
Competency in basic MIDI recording and editing
Completion of the Beginning/Intermediate course for those wishing to take the Advanced course.
TJ Lindgren has worked hand-in-hand with some of Hollywood's most elite film composers including John Williams, Hans Zimmer, John Powell, Craig Armstrong, Alexandre Desplat and Danny Elfman. His experience working in Hollywood for over 15 years has given him a unique perspective on how to create effective mock-ups and the techniques different composers use. Don't miss out on the opportunity to have this knowledge passed on directly to you so that you can employ these same techniques in your own work.
.
Click button to the left to get to our application page which has the pricing information and takes you to the application process.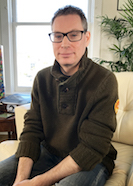 TJ Lindgren is a film composer and arranger based in Los Angeles. He began piano studies at the age of 5 and attended the prestigious Peabody Conservatory of Music in Baltimore, Maryland, whose famous alumni include Philip Glass, Andre Watts and Tori Amos. He is a fifth generation Beethoven student as well as a third generation Bartók student and has studied and played under some of the finest musicians in the world including Leon Fleisher, David Zinman, Benjamin Pasternack and Gustav Meier.
In Hollywood, TJ has worked on projects ranging from small independent films to Hollywood blockbusters and Oscar-nominated scores. He has had the great fortune to collaborate with some of the finest composers in the industry including John Williams, Hans Zimmer, John Powell, Craig Armstrong, Alexandre Desplat and Danny Elfman. He has worked on films such as Black Hawk Down, The BourneI dentity, Alice in Wonderland, Argo and Avengers: Age of Ultron. His versatility and unique technical background paired with his classical Training has led to collaborations in the concert world as well, including with John Williams (Soundings, Horn Concerto), Danny Elfman (Serenada Schizophrana, Rabbit and Rogue) and Alexandre Desplat (Trois Études) doing everything from sound design, synth programming and keyboard arranging to performing as a piano soloist.
TJ's recent projects include Snowden directed by Oliver Stone and Tulip Fever directed by Justin Chadwick based on the novel by Deborah Moggach with a screenplay by Tom Stoppard.
To see more of TJ's credits, please visit his IMDB page.
Follow us on Facebook and keep up to date with the latest news around the film scoring summer academy!
Our Mission
The Hollywood Music Workshop is all about bringing talented composers from around the world together in one place, and providing them with first-class courses and a very inspiring working environment. We want to establish a personal relationship between lecturers and participants and therefore let them profit from one another. We love film music and we want to provide other people with a chance of experiencing the magic of film music as well.