WELCOME TO HOLLYWOOD MUSIC WORKSHOP
AND OUR EXCITING 2019 LINEUP FOR YOU:
Guest Appearance by ALAN MEYERSON
We are happy to introduce our new and amazing line-up of top Hollywood composers, orchestrators and arrangers to this year's participants. Our workshop has been incredibly successful over the past 10 years and we have been able to grow into this excellent summer film music academy. This is a one of a kind opportunity to work and study with some of Hollywood's greatest film music talents in the wonderful ambience of the beautiful City of Baden. Composers such as Mozart, Beethoven, Strauss and Lanner performed in this historic Spa Town near Vienna.
Starting from composing, orchestration and arrangement through mixing to recording with a real 50 piece orchestra on the new Synchron Stage Vienna. We are covering scoring for video games, big screen and for TV. Learn the entire film scoring process gaining real-world knowledge delivered by some of Hollywood's best. Have a look at our exciting classes below.
We will have a special guest appearance by Alan Meyerson, details will be announced.
We are looking forward to seeing you this summer!
Class hours: 10 AM – 1 PM and 1:30 PM – 5:30 PM (a 1.5 hr lunch break is allowing for sufficient time to eat and to work on assignments)
July 8 to August 4 in Baden, near Vienna, Austria
WE SUPPORT YOU – OUR  "X-MAS SPECIAL" IS AVAILABLE UNTIL DEC. 26 !
( Xmas-Special will be available towards the course fee for the first twenty (20) participants
who apply before December 26.)
(For more info, please click the Application button.)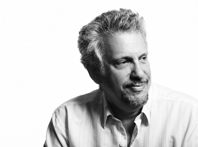 Garry Schyman – Video Games – July 8 – 11 – Dive into composing for video games in this hands-on workshop. Learn some of the advanced techniques of writing music for this exciting genre
Students will learn about video game music to include esthetics and techniques for interactive scoring.  Student composers will utilize those techniques to compose several compositions that will be evaluated by the instructor.  Mr. Schyman will analyze at least one of his scores in class and share his long experience working in LA on multiple games, films and television productions.
Students will need to be familiar with at least one DAW such as Logic, Protools, Cuebase or Digital Performer and be able to work with samples and synth plugins to produce their compositions "in the box".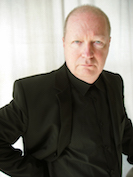 John Lunn – Scoring for TV Drama Series – July 13 – 16 – Hollywood Music Workshop covers for the second time the specifics of TV scoring, brought to you by one of the best in this genre. Learn how to compose for multi-episodic dramas and approaches specific to the TV format. Dive into techniques to keep a thematic arch across a TV series, while providing an individual score to every single episode.
John Lunn is a multi-award-winning, classically trained TV and film composer. He is probably best known for scoring the hugely successful worldwide success Downton Abbey, for which he received two Primetime Emmy Awards, in 2012 and 2013 and a further nomination in 2014, as well as a BAFTA nomination in 2012. He has scored numerous other TV series and feature films.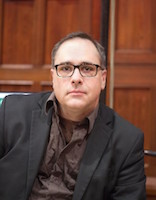 Joe Kraemer – Scoring for Film: Navigating "The Triangle" – July 18 – 21
In the Film Scoring course, we look at Joe Kraemer's concept of The Triangle, his distinctive way of approaching the conceptualization of scoring for films, both in terms of individual scenes, and the film as a whole.
The Film Scoring Course will be supplemented with examples both from Kraemer's own films, as well as the work of other composers.  In addition, the students will have opportunities to score their own demos to specially selected scenes taken from Kraemer's previous work (for classroom use only).
Joe Kraemer is an award-winning film composer based in Los Angeles.
Conrad Pope & Nan Schwartz – Orchestration and Arranging, July 23 – 29
Learn from the incomparable Conrad Pope, one of Hollywood's best composers and orchestrators, and from Nan Schwartz, a world class Grammy Award winning arranger.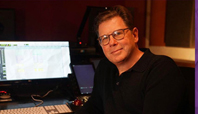 Guest appearance by Alan Meyerson, details will be announced
Alan Meyerson is one of the greatest movie scoring mixers of the modern era. He has worked with leading film score composers like James Newton Howard, John Powell, Harry Gregson-Williams, and Danny Elfman, and has a particularly long-standing working relationship with the great Hans Zimmer that continues to this day.
Recording at the Synchron Stage in Vienna, July 31 – August 4
Award-winning Hollywood composer Joe Kraemer will guide you through the recording process alongside composer and orchestrator Conrad Pope. We will make sure that your composition will be recorded professionally using state of the art equipment at the world class Synchron Stage Vienna.  Renowned Hollywood concert master and Hollywood Music Workshop Director Dimitrie Leivici will lead the  50-piece orchestra and provide additional coaching.
This class is limited to 8 participants. Don't wait for too long to reserve your spot.
Our Mission
The Hollywood Music Workshop is all about bringing talented composers from around the world together and providing them with professional master-classes in a very inspiring working environment. Through our curriculum we strive to educate composers and help them advance and further their careers. We establish personal relationships between lecturers and participants and therefore let them profit from one another.