WELCOME TO HOLLYWOOD MUSIC WORKSHOP
"WE DID IT !"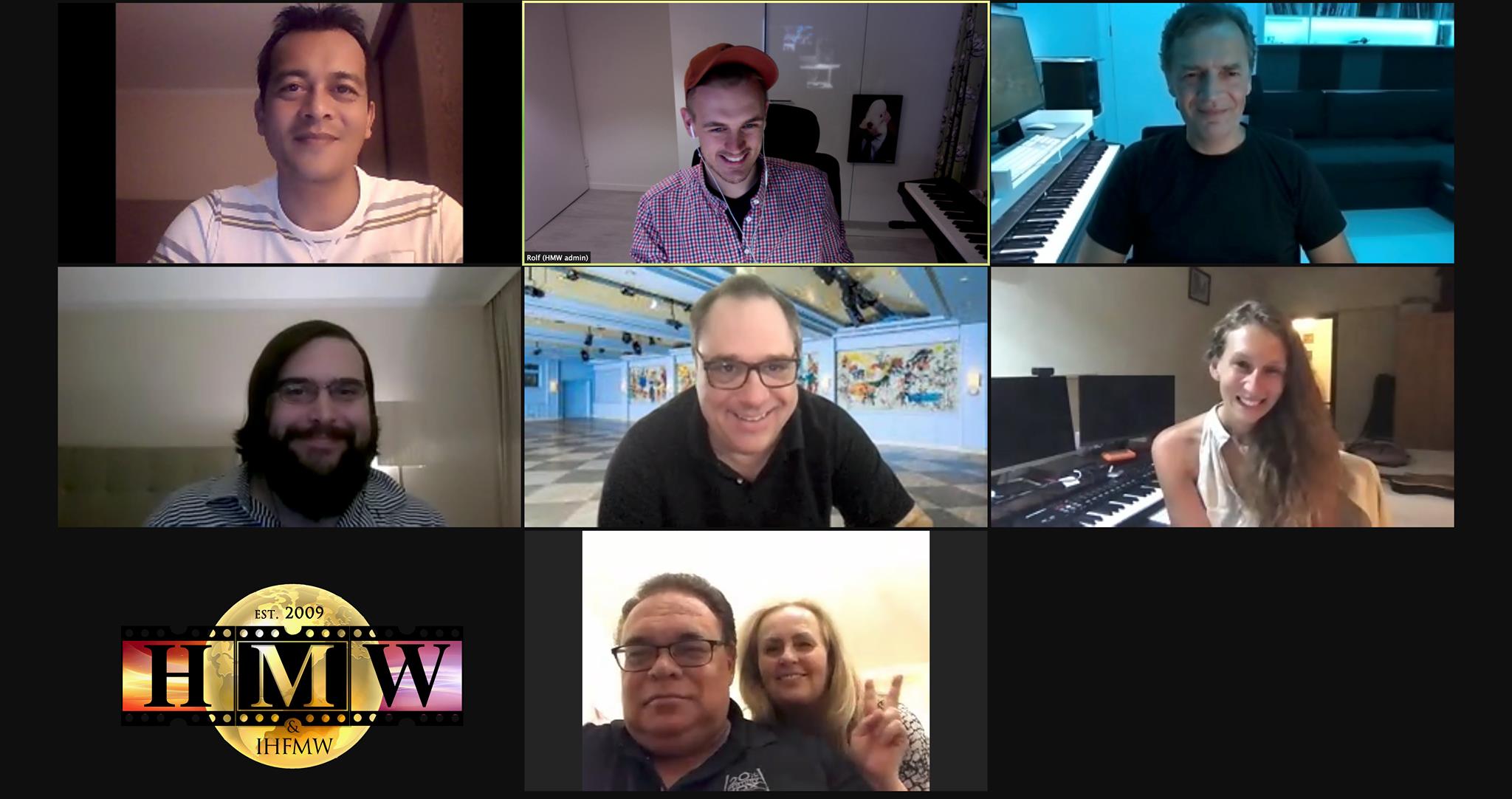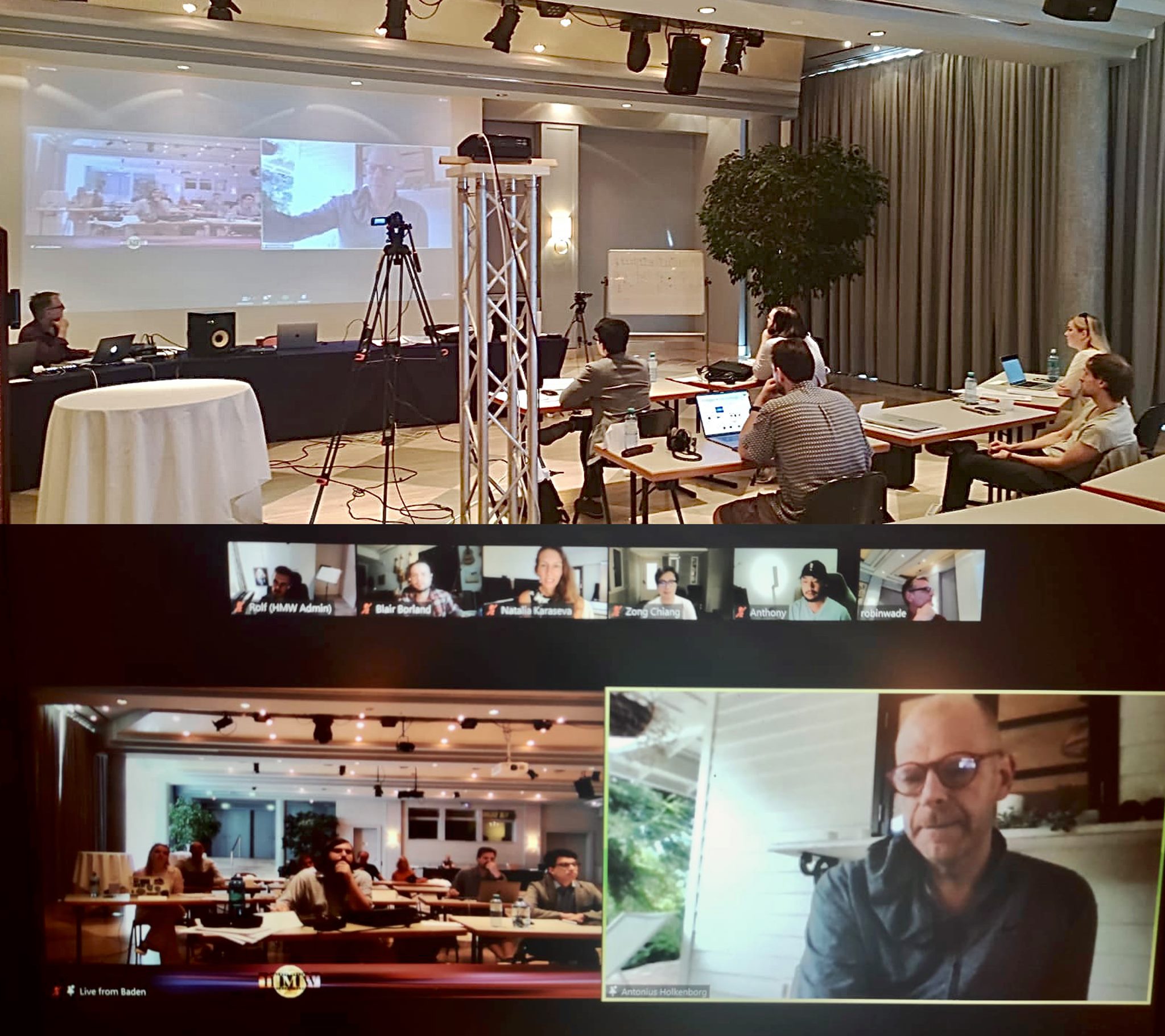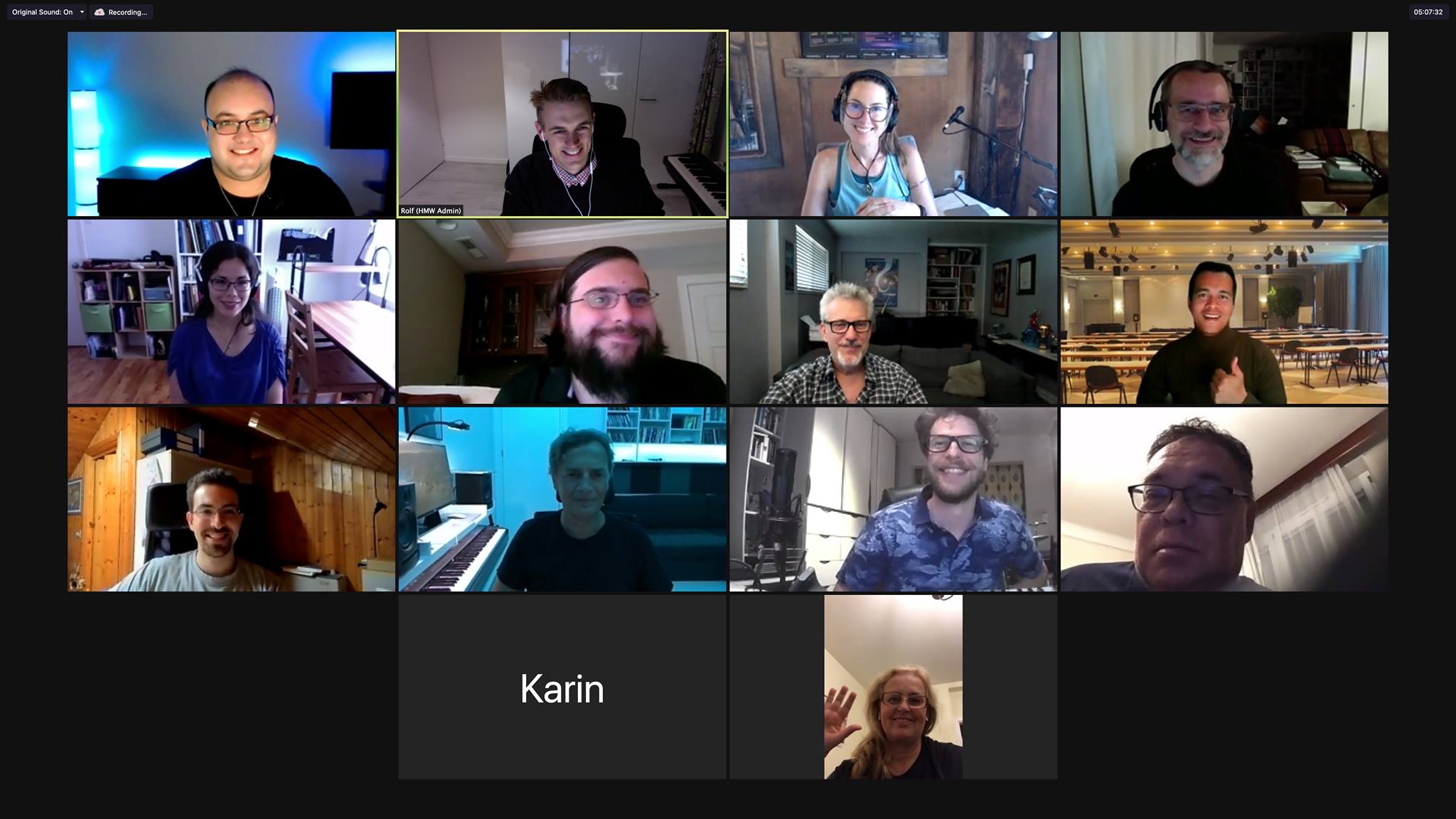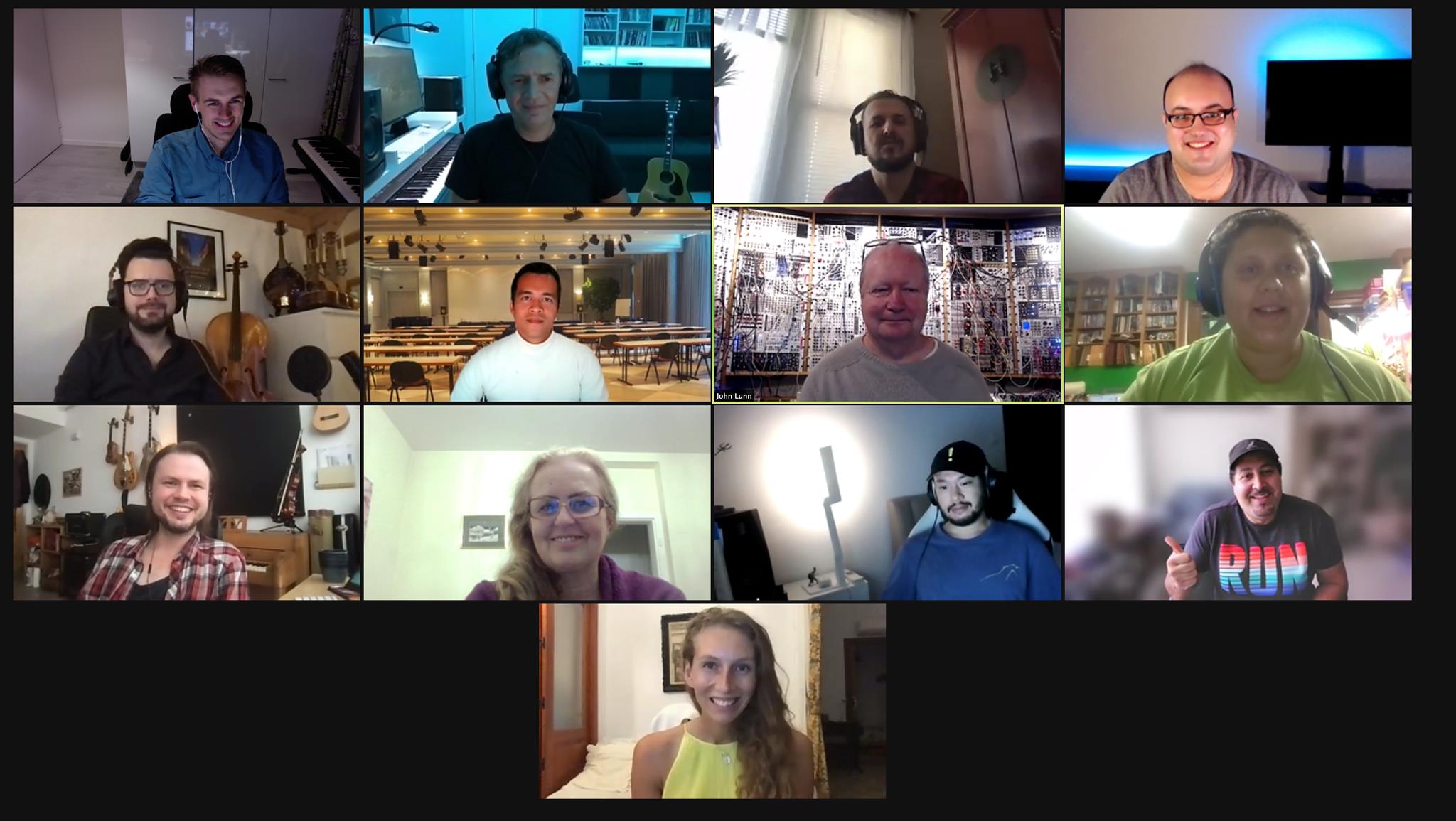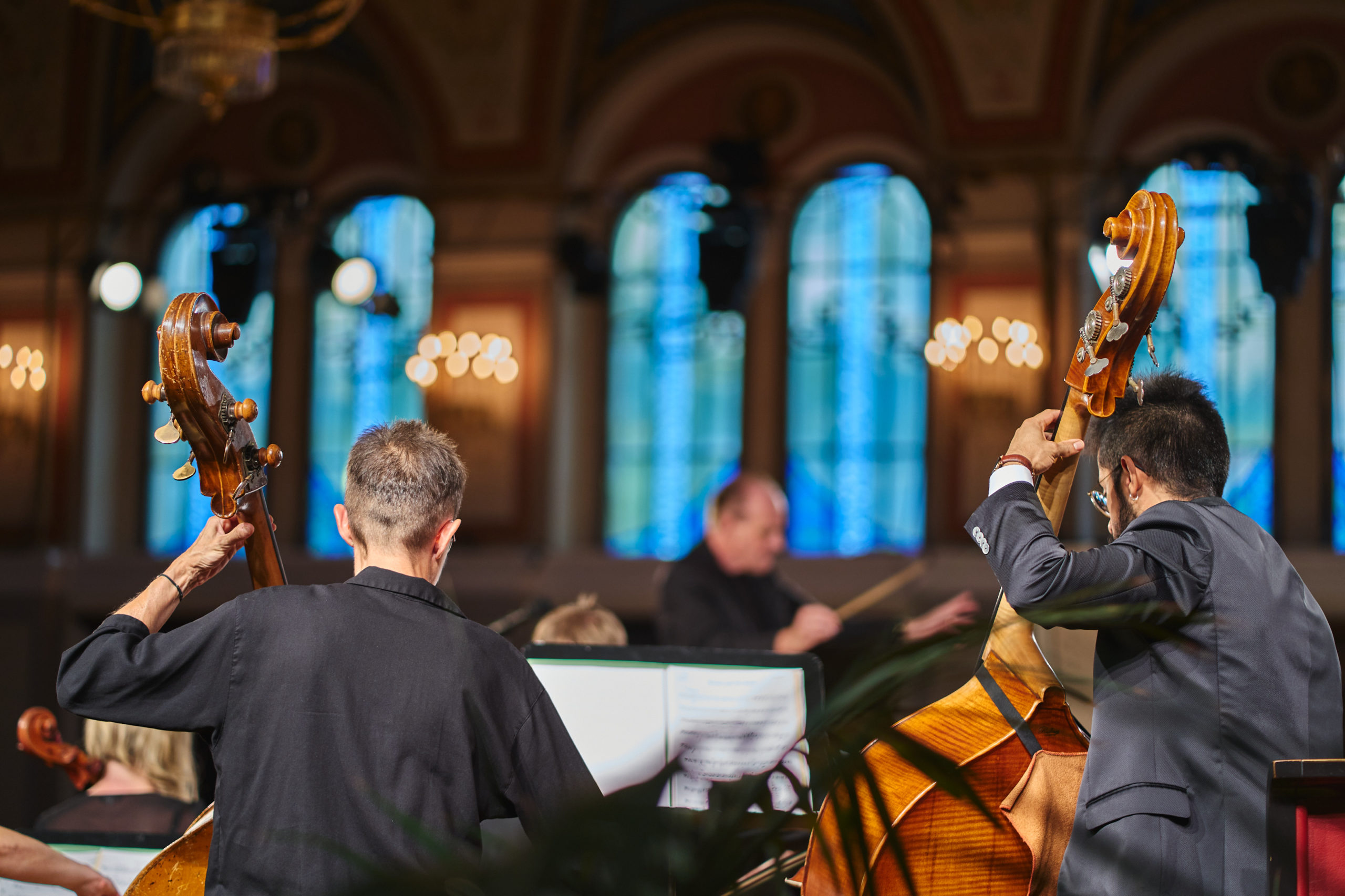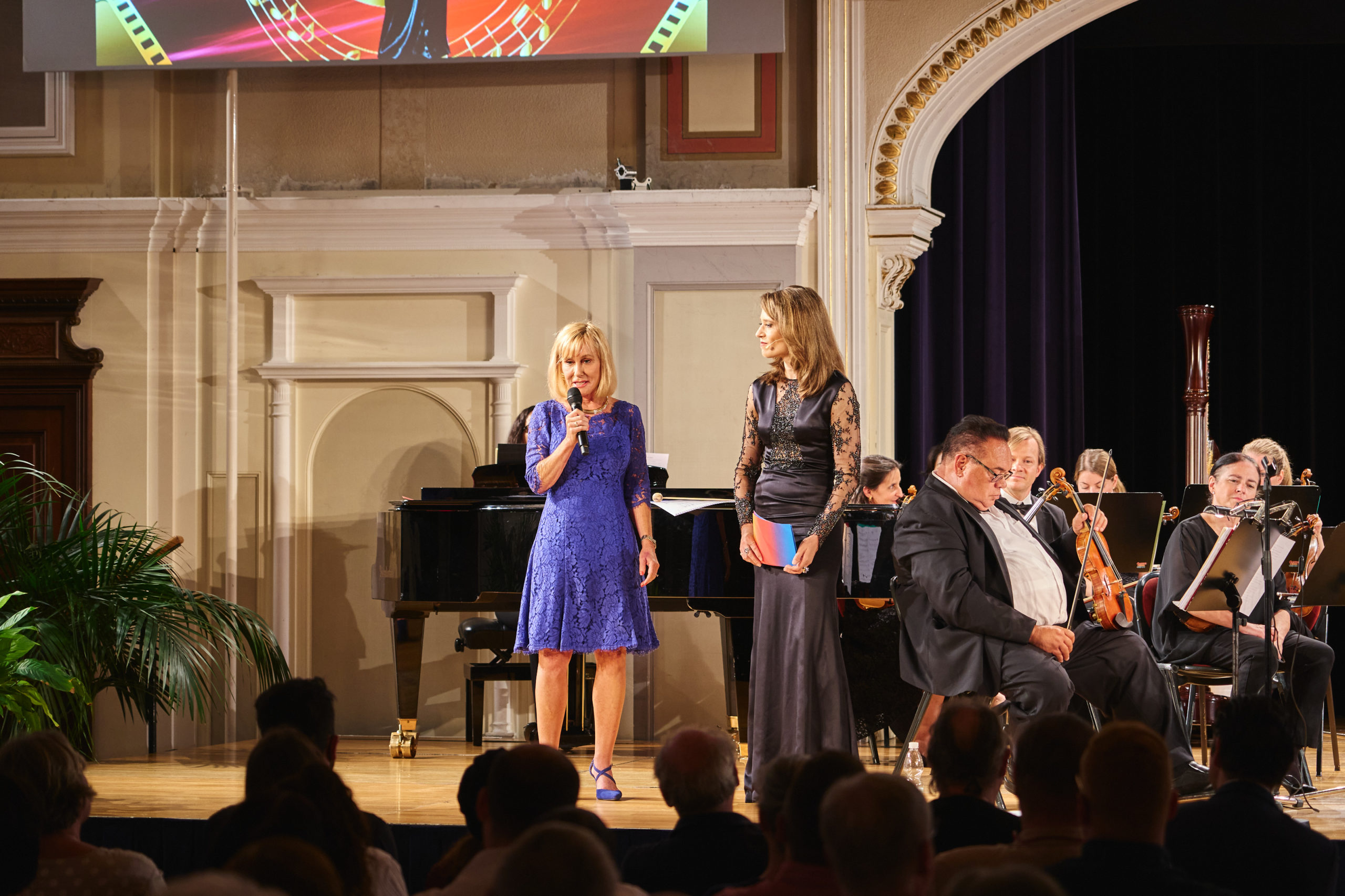 As we have come to a close with Hollywood Music Workshop 2021, one can only marvel at the wonderful efficiency and the efforts the whole HMW team has shown in order to ensure a successful program including the courses as well as the concert!
We do have to admit, luck was also on our side.
Nobody had a surprise by testing positive for Covid and thus interrupt the continuous flow of events such as masterclasses and the concert.
HMW staff led by our local event manager WALTER DREWES enforced all necessary and from the local authorities dictated safety measures so that a wonderfully pleasant evening with some of Hollywood's finest tunes could take place in the great hall of Casino Baden.
I could never find enough words praising our phenomenal workshop team including LILO BELLOTTO, MICHIEL DE BOER, ROLF GUSTAVSON, ROBIN WADE, KARIN FRÖSCHL, WALTER DREWES, JUSTUS BERGER, DANIEL OTT and DOMINIK SCHNAITT.
They all chipped in and made this highly anticipated summer program also as a live event possible.
Miraculously the set up of Live and Zoom classes worked without any problems and thus helped folks who couldn't attend in person to still participate and to be part of it.
Of course all of that, having live performances and also live teaching, would not have been able to take place without the efforts of our "dean" Hollywood composer and orchestrator CONRAD POPE and his highly talented wife and Grammy-winning composer and arranger NAN SCHWARTZ!
Both of them braved the obstacle rich journey from the States to Europe and back in order to provide our participants with, for the current situation, a one of a kind "normal" classroom setup and the opportunity to continue with the usual INTERACTIVE teaching approach, so much liked and preferred by our international students and participants over the last 13 years.
We will never be able to thank them enough for their tireless efforts and dedication!
Also, the artistic contribution of well-known Austrian composer ROMAN KARIOLOU is highly appreciated, it enhanced our concert program tremendously!
pecial high praise also goes out to one of a kind and highly talented Austro-American singer and stage performer ARABELLA FENYVES, who together with HMW director LILO BELLOTTO moderated our concert program expertly and performed beautifully several selections including an incredibly moving rendition of "Where dreams are born", probably the most beautiful tune ever composed for a motion picture and naturally by no one else but the iconic JOHN WILLIAMS from the motion picture A.I.! Stay tuned for more outstanding performances from ARABELLA in the future!
Last but not least, the HMW orchestra organized by Walter Drewes and led by a selection of wonderful conductors and musicians such as Maestra AMY ANDERSSON from New York, NAN SCHWARTZ, CONRAD POPE from Los Angeles, and our own executive manager MICHIEL DE BOER from the Netherlands performed a highly sophisticated and challenging program with tremendous artistry!
In closing, all these events would not have been possible without the generous assistance of the Cultural Department of Lower Austria with its director Dr. MICHAEL LINSBAUER, the City of Baden, and its cultural representative Prof. GERD RAMACHER and the events manager of Casino Baden FLORIAN BENDL.
Please stay safe and keep following us for exciting announcements soon about our future programs and surprising upcoming events!
HMW Directors, DIMITRIE LEIVICI and LILO BELLOTTO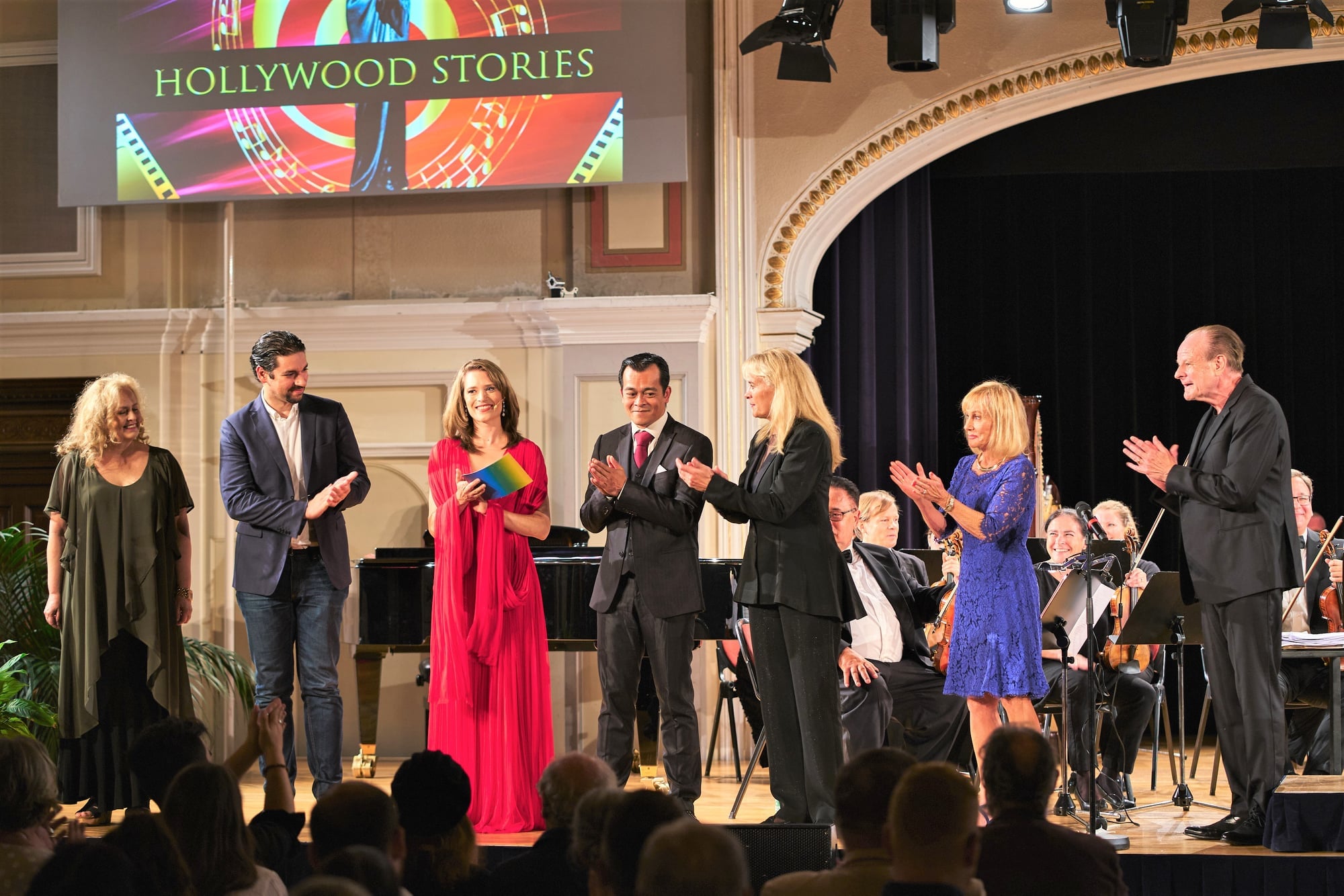 Images of our highly anticipated and extremely successful
CONCERT FINALE of HMW 2021
Aug. 20 in Baden, Austria.

General enthusiasm and a great time was had by all the participants, performers as well as sold out audience!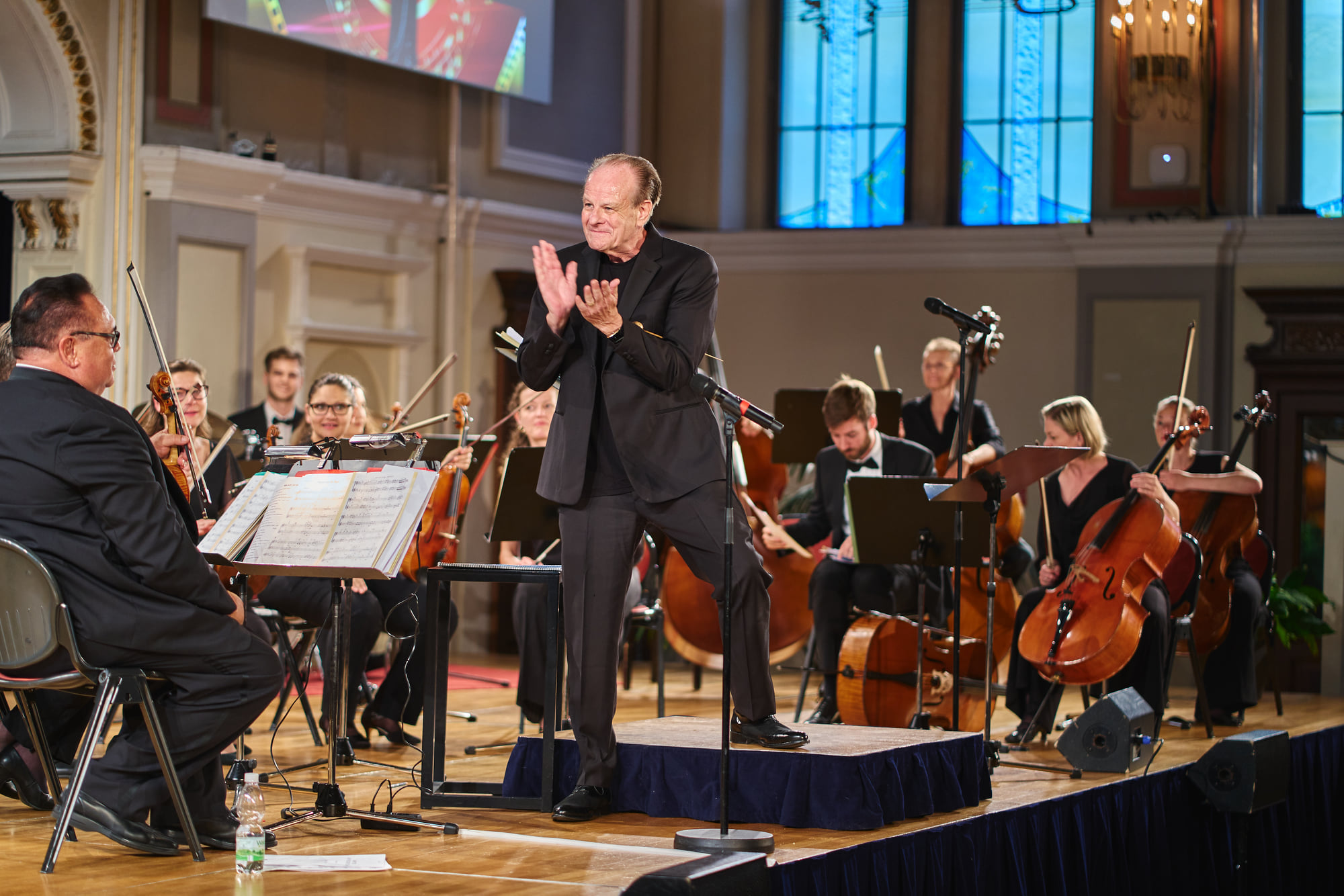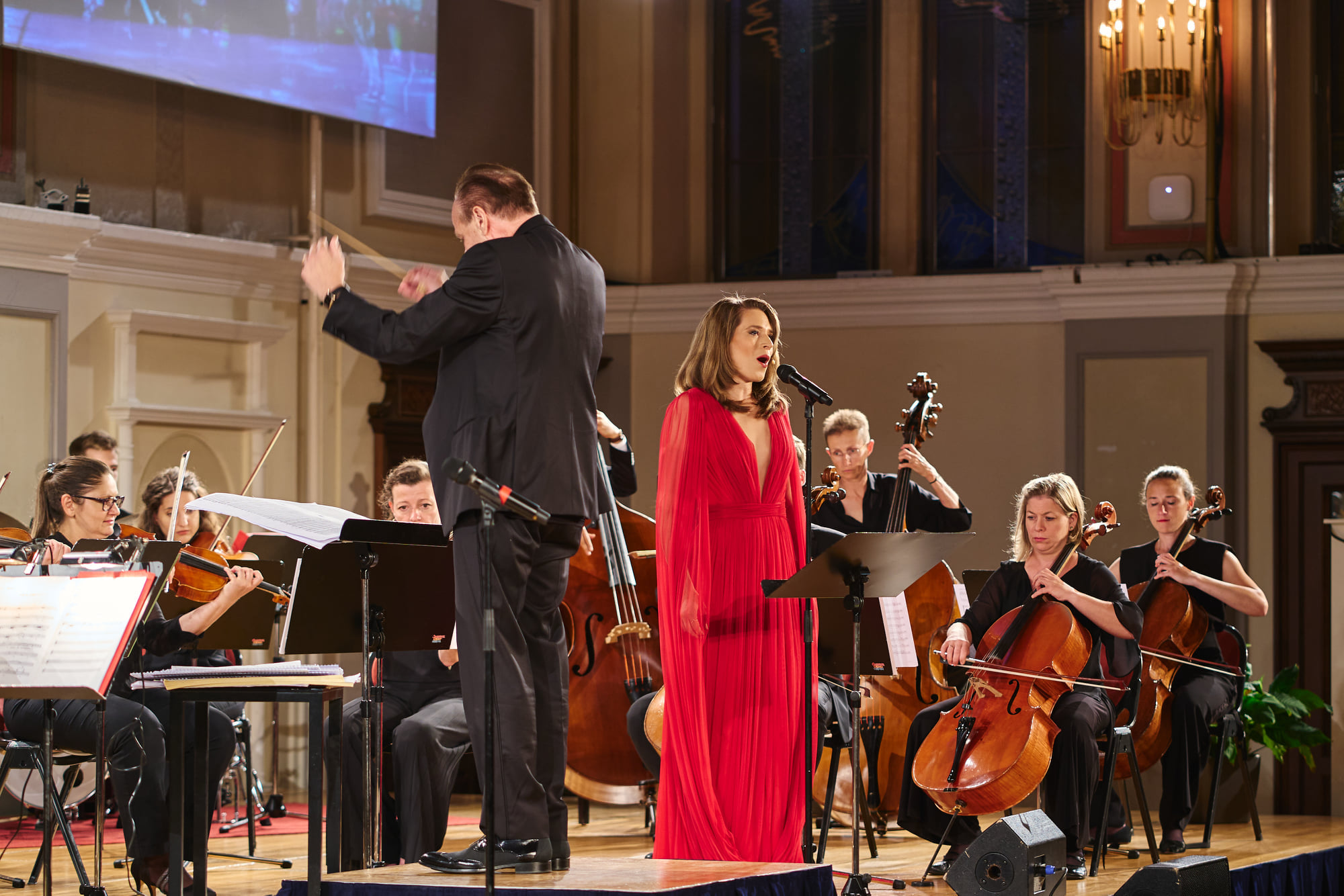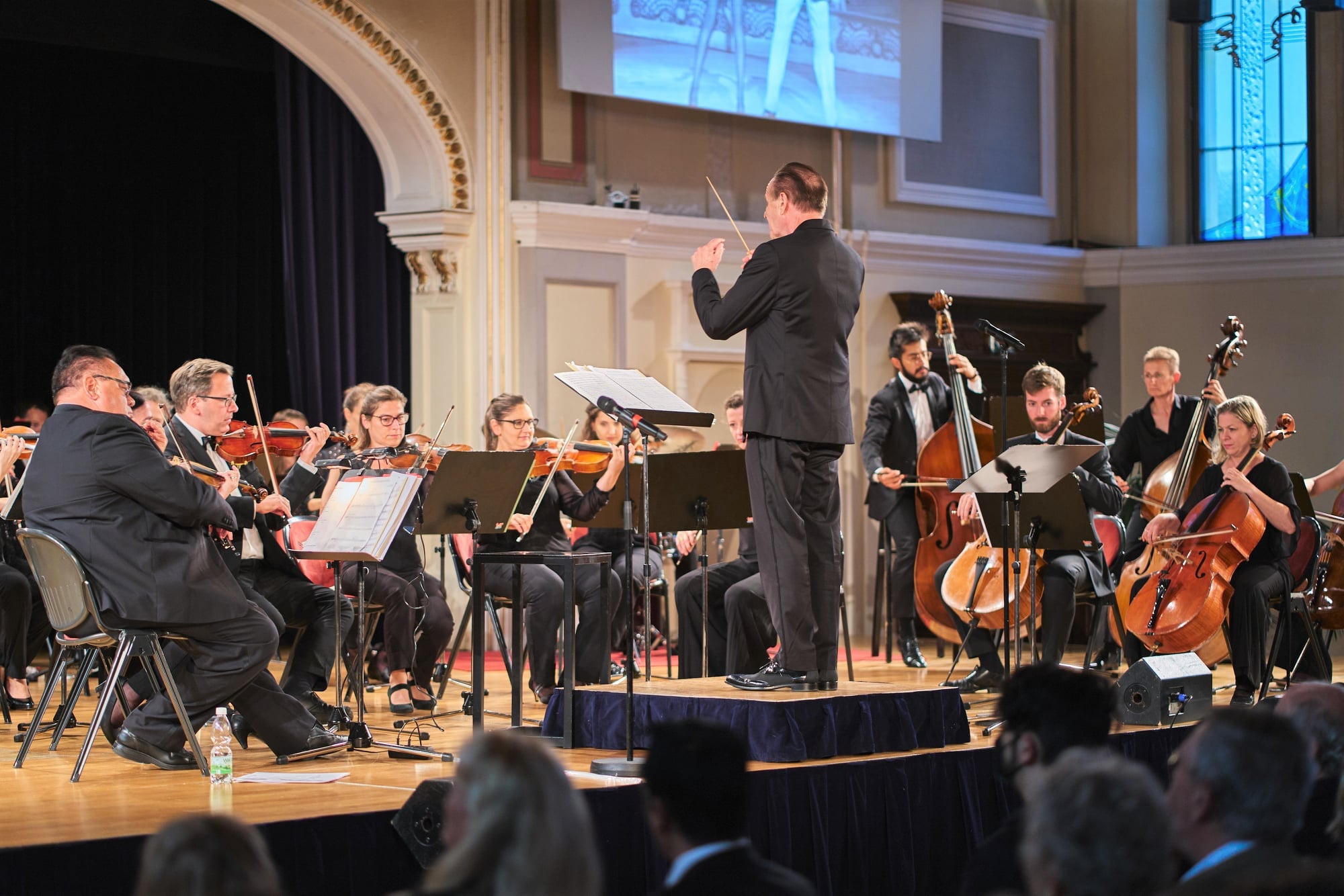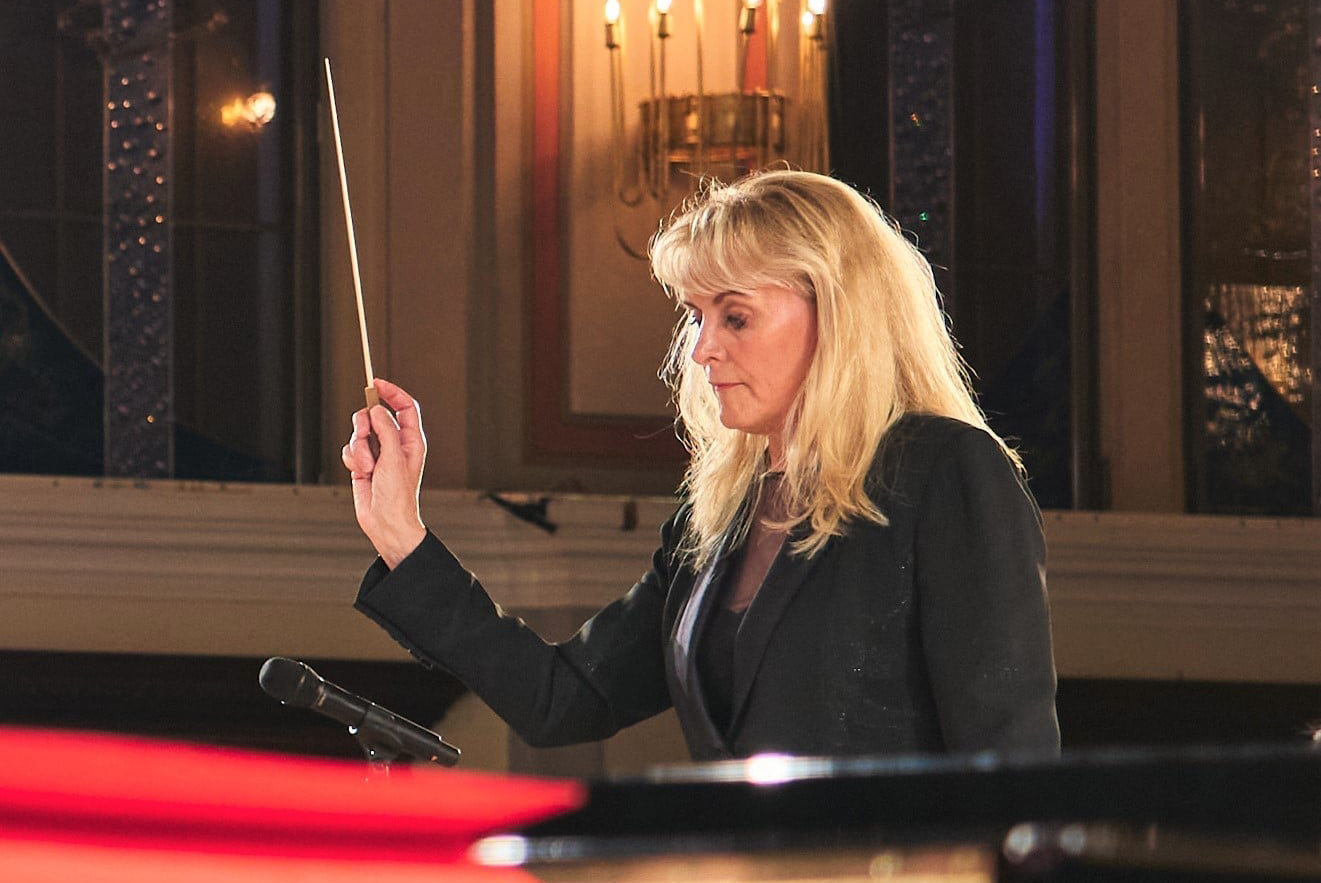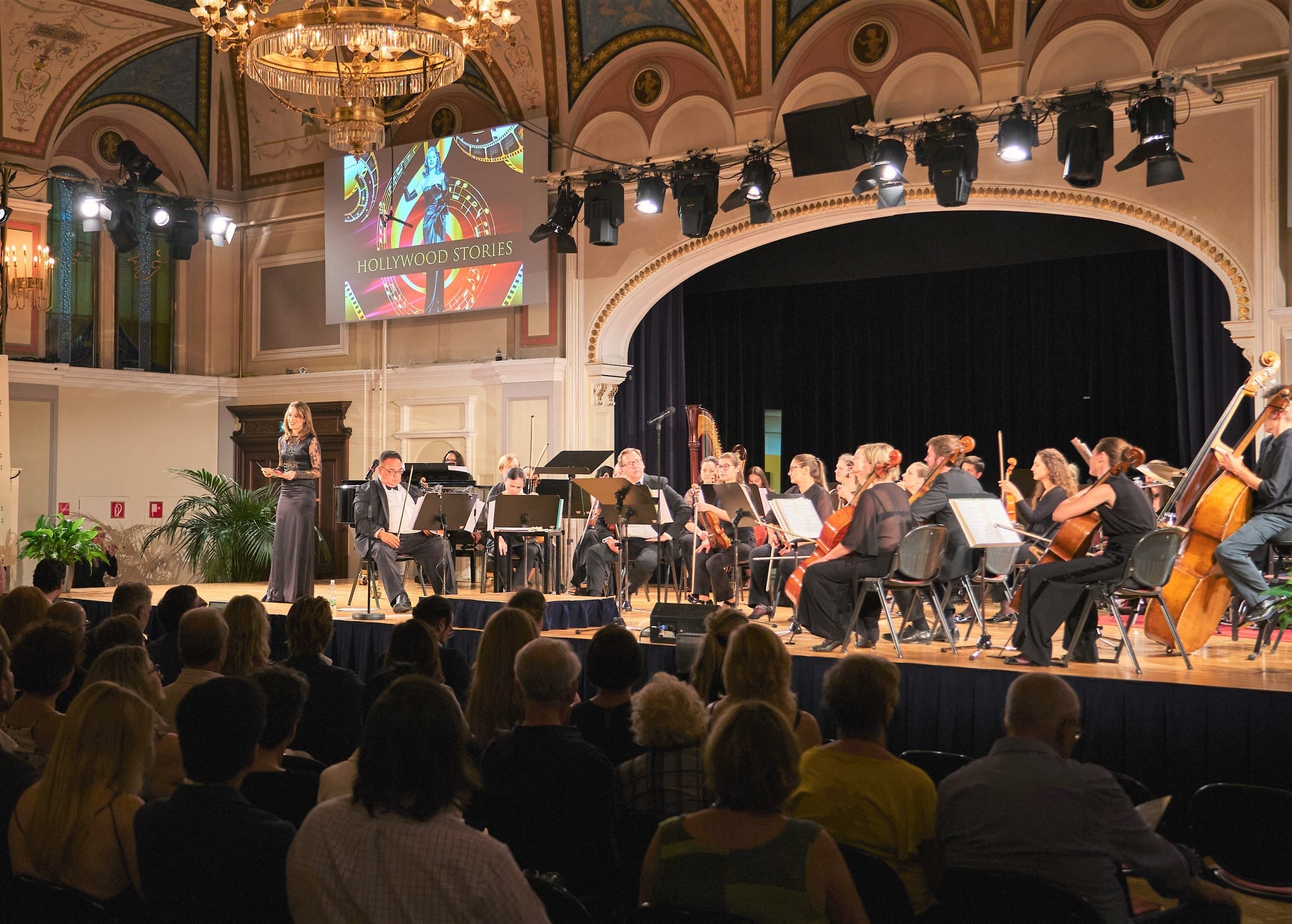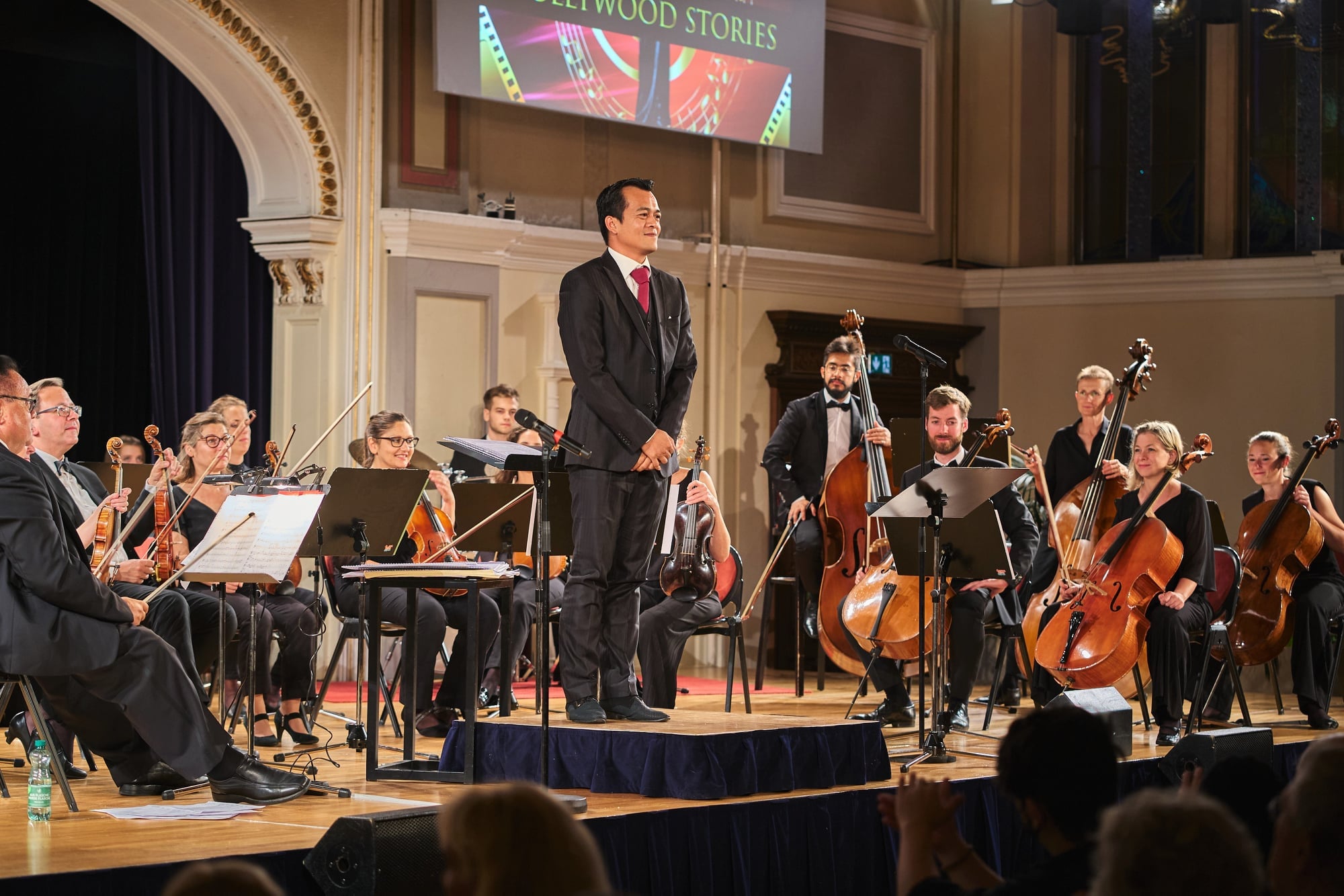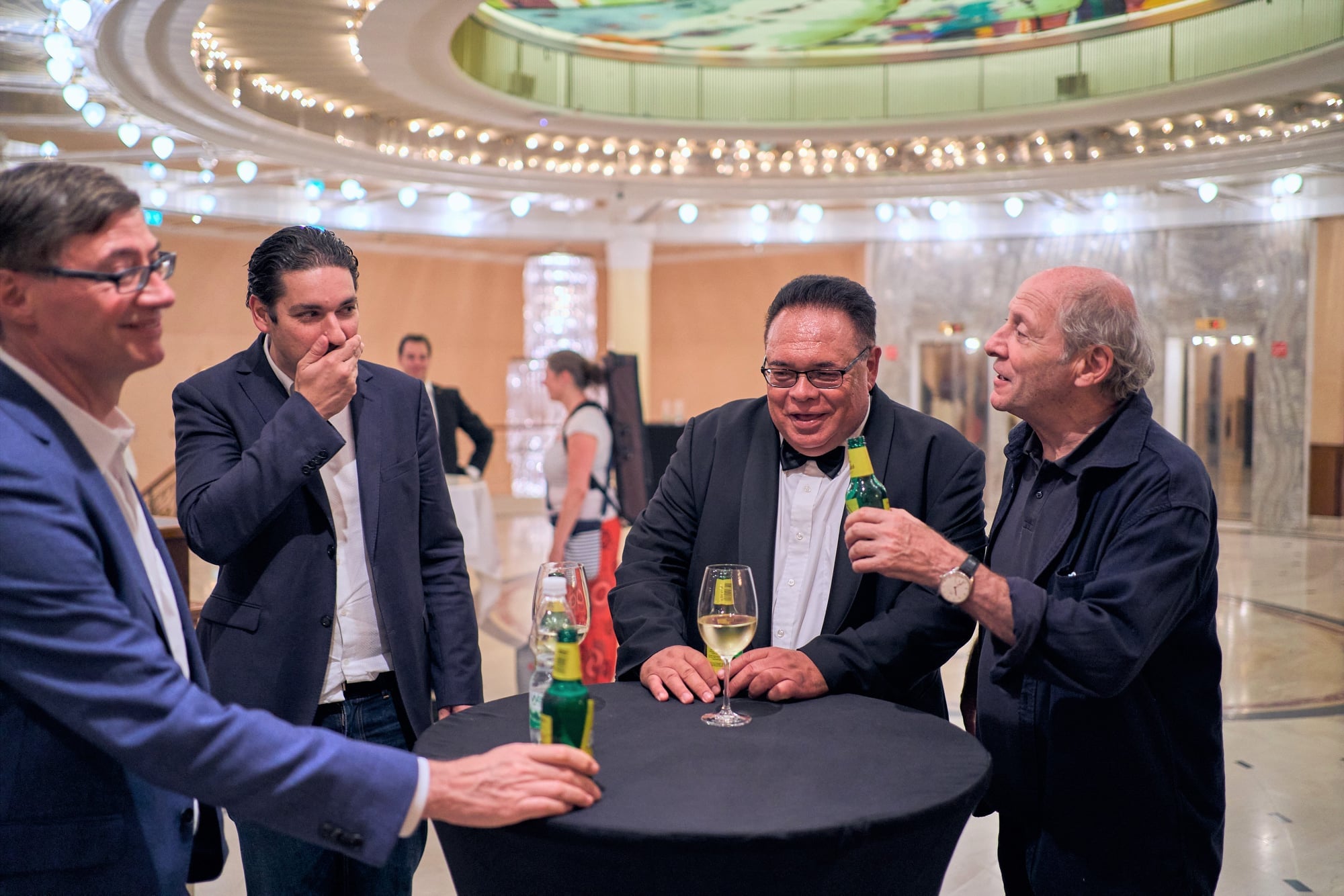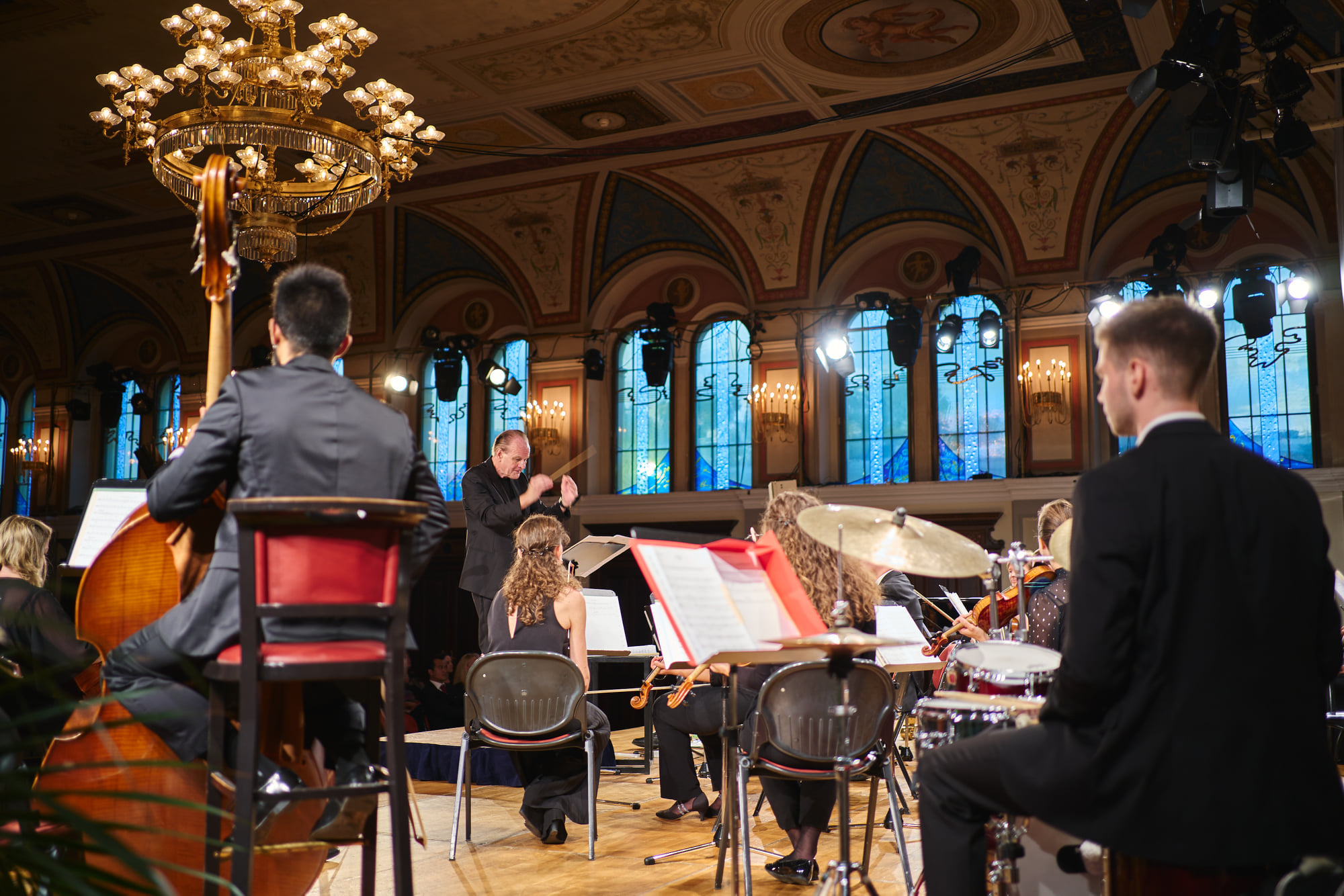 ABOUT HOLLYWOOD MUSIC WORKSHOP

Between 2009 – 2020 HMW has supported hundreds of participants during the annual Summer Courses on their journey towards being a composer, arranger, or orchestrator for filmmusic under the guidance of the most experienced & succesful composers, orchestrators & arrangers in the film music industry.
Receiving knowledge & information first hand & the priceless opportunity to interact  24/7 with the lecturers and fellow students at the breathtaking location of Casino Baden/Austria, close to Vienna, has been highly beneficial to all of our students .
( Link Testimonials & Alumni )

INTERNATIONAL HOLLYWOOD FILM MUSIC WORKSHOP

( IHFMW

on ZOOM )


Based on the great success of HMW 2020 held on ZOOM because of Covid-19, IHFMW was founded on demand of our students to provide more opportunities to attend courses online.
Maintaining  the high quality of our well known live workshops in Baden we will hold "Specialized Orchestration Series" with different lecturers on IHFMW-Zoom during the year additionally to the Live-Summer Course in Baden. ( For more Info please visit IHFMW-Zoom / Link on top )
All ZO

OM-Courses

are designed to grant you the most benefit possible:

1. Learn from the best in the business
2. Immerse yourself for several hours per day in concentrated work on featured topics
3. Gain exclusive insider's view of how people work at the highest level in the professional film music world
4. Interact, receive assignments & feedback
5. Utilize our Q & A via chat or in person
6. Active open ended exchanges with the lecturer & participants
7. Great opportunity to have an execptional experience for yourself
8. Spend time with lots of talented people from all over the world
9. Make & enjoy new friendships
10. Become a part of the HMW networking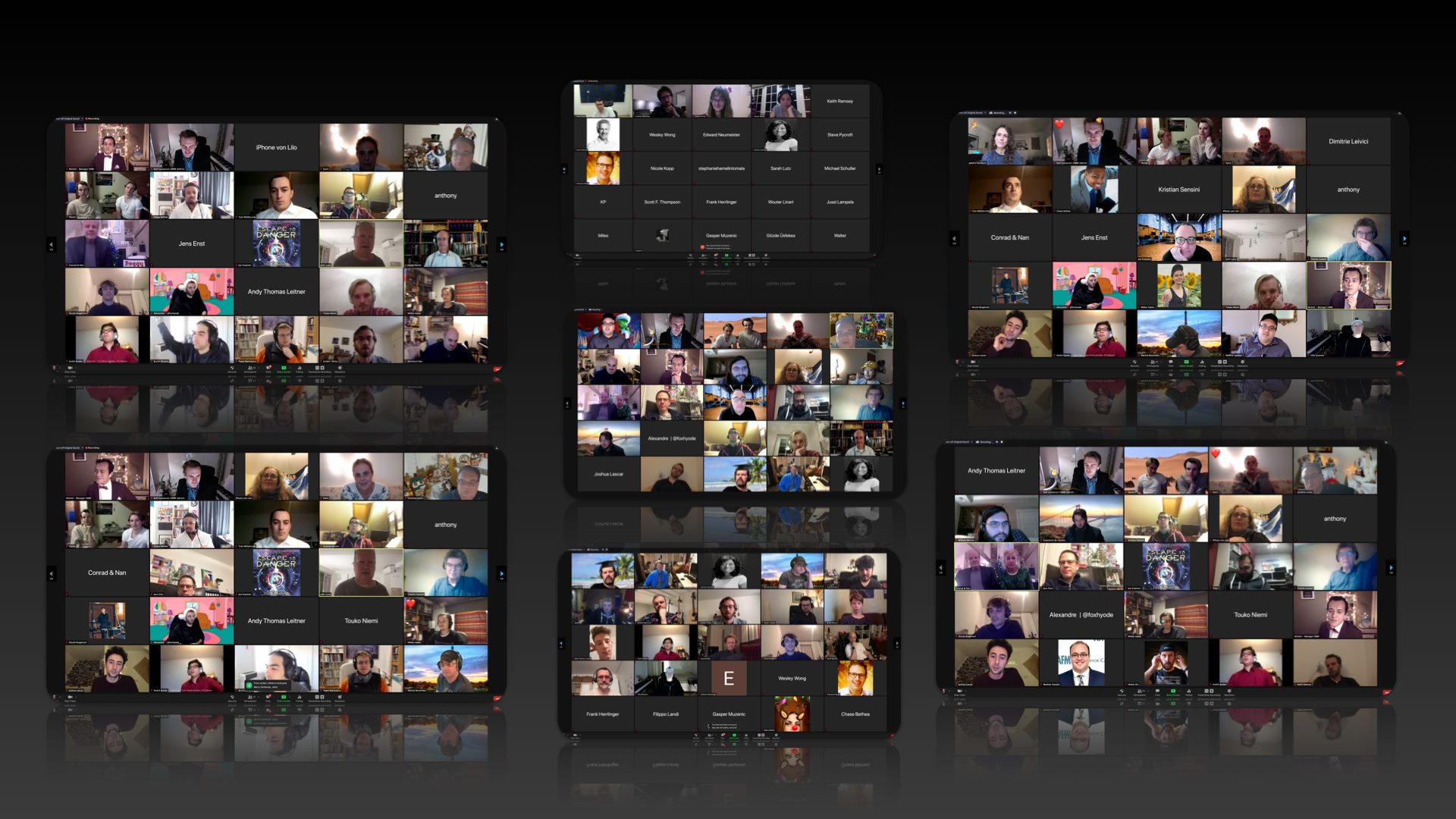 We graciously acknowledge the generous support
for Hollywood Music Workshop by the government
of LOWER AUSTRIA & the CITY of BADEN.
Reviews about the HMW Summer Course 2020 on ZOOM

"Taking a course on video game composing with Garry Schyman (Bioshock, Dante's Inferno) via Zoom. Due to Pandemic, taking a class from a top pro from your own computer is extremely convenient! "
– Pessi Levanto  (FINLAND)
"Very smooth and engaging online learning experience with a fun and friendly vibe!
Instructor's teaching and quality of feedback were outstanding. Looking forward to coming back next year and highly recommend it to any composer serious about their craft! "
– Medhat Hanbali (CANADA)
"Very diverse group of people ranging from newly-budding composers to hardcore professional composers coming together as peers in order to learn about tools of video composing from an industry legend!"
– Mikko Aaltio (FINLAND)
Reviews about HMW LIVE-Summer-Course 2018-2019 in Baden, Austria
"Having a great time attending the Hollywood Music Workshop in Baden, Austria, for the second year in a row. Last week I had the privilege to meet and learn from legendary game composer GARRY SCHYMAN (composer of Bioshock) and this week with the great JOHN LUNN (composer of Downton Abbey). It's really just incredible to be here, to meet and get to know other composers, and to study with experienced and accomplished professionals in the industry."
– Keith Ramsey (USA)
"Amazing composers JOE KRAEMER ("Mission Impossible") and JOHN LUNN ("Downtown Abbey")! What a great company!!!"
– Vanessa Garde (SPAIN)
"It's been amazing days with you guys! SO MUCH FUN!"
– Kasidit Yimsiri (THAILAND)
"GREAT WORKSHOP with JOE KRAEMER. Awesome music and person!!"
– Mulya Sari Dewi (INDONESIA)
"Tomorrow will be the last day of Hollywood Music Workshop in Austria and oh boy what a week has it been. There's a crazy amount of information to be processed and soooo much new stuff to learn. The boost of inspiration is unreal. "
– Mikki Rousi (FINLAND)
Please have a glimpse at the Videos below on the different countries all our students have come from in the years 2009-20019 & our social activities at the Live-Summer- Course in Baden, near Vienna in 2018.