WELCOME TO HOLLYWOOD MUSIC WORKSHOP
Summer Course Line Up 2021
ABOUT HOLLYWOOD MUSIC WORKSHOP

Between 2009 – 2020 HMW has supported hundreds of participants during the annual Summer Courses on their journey towards being a composer, arranger, or orchestrator for filmmusic under the guidance of the most experienced & succesful composers, orchestrators & arrangers in the film music industry.
Receiving knowledge & information first hand & the priceless opportunity to interact  24/7 with the lecturers and fellow students at the breathtaking location of Casino Baden/Austria, close to Vienna, has been highly beneficial to all of our students .
( Link Testimonials & Alumni )

INTERNATIONAL HOLLYWOOD FILM MUSIC WORKSHOP

( IHFMW

on ZOOM )


Based on the great success of HMW 2020 held on ZOOM because of Covid-19, IHFMW was founded on demand of our students to provide more opportunities to attend courses online.
Maintaining  the high quality of our well known live workshops in Baden we will hold "Specialized Orchestration Series" with different lecturers on IHFMW-Zoom during the year additionally to the Live-Summer Course in Baden. ( For more Info please visit IHFMW-Zoom / Link on top )
All ZO

OM-Courses

are designed to grant you the most benefit possible:

1. Learn from the best in the business
2. Immerse yourself for several hours per day in concentrated work on featured topics
3. Gain exclusive insider's view of how people work at the highest level in the professional film music world
4. Interact, receive assignments & feedback
5. Utilize our Q & A via chat or in person
6. Active open ended exchanges with the lecturer & participants
7. Great opportunity to have an execptional experience for yourself
8. Spend time with lots of talented people from all over the world
9. Make & enjoy new friendships
10. Become a part of the HMW networking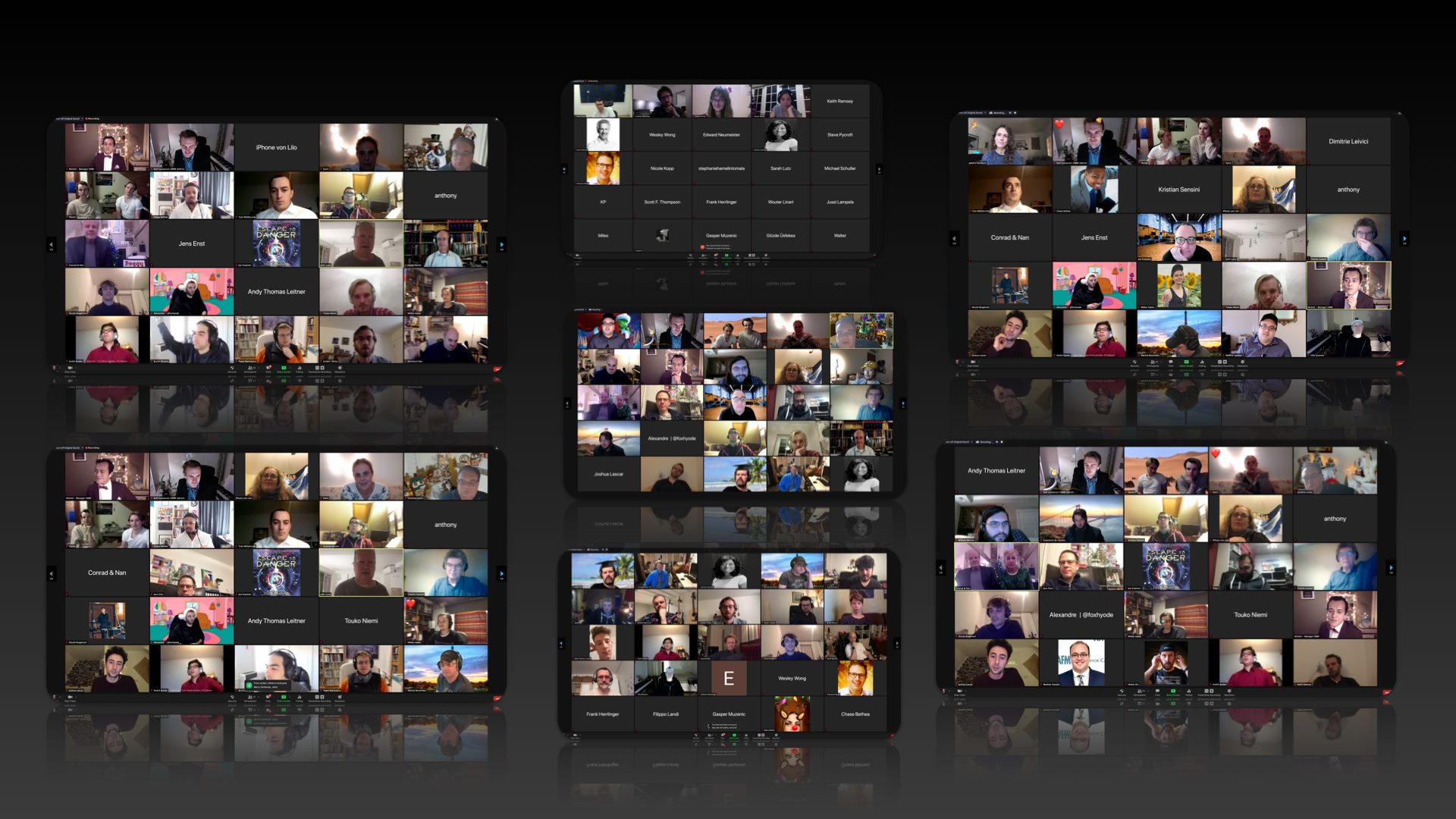 Applications open !
3 Live-classes & 3 Zoom-classes
ALL classes can be attended also via ZOOM.
LIVE – Classes will be held according to the Covid19 guidelines in Austria.

EARLY BIRD booking ( 10% off ) will start May 5th and has to be paid until June 25, 2021.
Bookings after June 25 will be at regular price.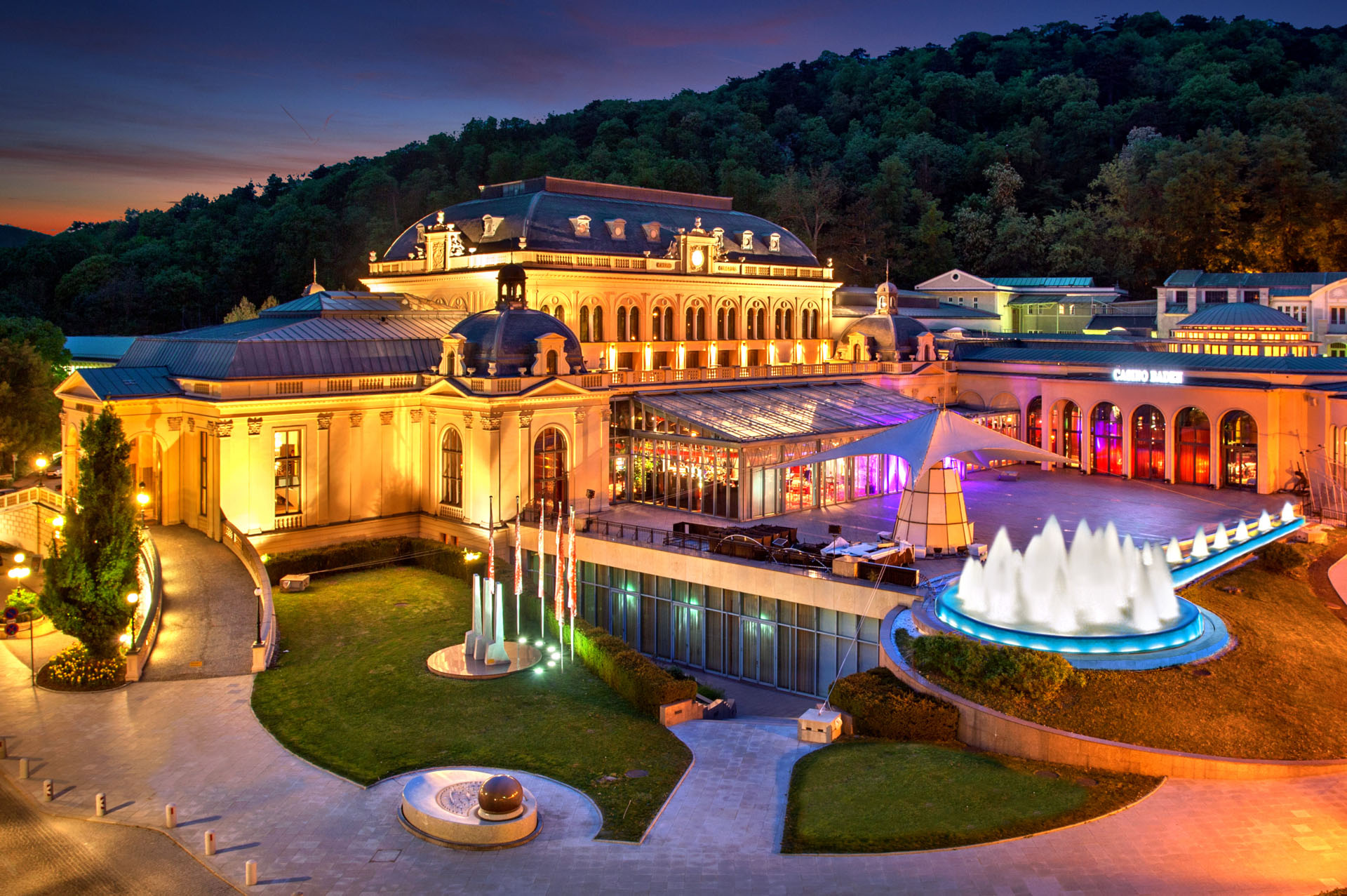 LIVE in Baden
Aug.16-22,2021
Conrad POPE
& Nan SCHWARTZ
Orchestration & Arrangement
LIVE in Baden
Aug. 9-13,2021
Conrad POPE
& Joe KRAEMER
Live – Recording
LIVE in Baden
Aug. 2-7,2021
Joe KRAEMER
Composing for Film
"Narrative Story Telling"
ON ZOOM
Aug. 27-29,2021
GARRY SCHYMAN
Composing for Video Games
ON ZOOM
Aug. 30-Sept.1,2021
John LUNN
Composing for
TV Drama
ON ZOOM
Sept. 3-5,2021
Joanna Wallfisch
The Human Voice in
Filmmusic
Short FAQ – LIVE Classes



LIVE classes will be held according to Austrian and local Covid-19 guidelines!
EVERY PARTICIPANT OF A LIVE CLASS NEEDS TO HAVE BEEN VACCINATED PRIOR TO HIS/HER ARRIVAL IN AUSTRIA! (NO EXCEPTIONS!)
In case you booked a LIVE class, but are unable to attend for unforeseen reasons, your course fee will be booked as a credit for the following year ( more details at FAQ).
In case Live-classes cannot be held, they will be redirected to ZOOM.
In case the RECORDING class cannot be held LIVE, it will be held via ZOOM, unless restrictions make it impossible for the orchestra to perform. Your course-fee will be booked as a future credit

We graciously acknowledge the generous support
for Hollywood Music Workshop by the government
of LOWER AUSTRIA & the CITY of BADEN.
Reviews about the HMW Summer Course 2020 on ZOOM

"Taking a course on video game composing with Garry Schyman (Bioshock, Dante's Inferno) via Zoom. Due to Pandemic, taking a class from a top pro from your own computer is extremely convenient! "
– Pessi Levanto  (FINLAND)
"Very smooth and engaging online learning experience with a fun and friendly vibe!
Instructor's teaching and quality of feedback were outstanding. Looking forward to coming back next year and highly recommend it to any composer serious about their craft! "
– Medhat Hanbali (CANADA)
"Very diverse group of people ranging from newly-budding composers to hardcore professional composers coming together as peers in order to learn about tools of video composing from an industry legend!"
– Mikko Aaltio (FINLAND)
Reviews about HMW LIVE-Summer-Course 2018-2019 in Baden, Austria
"Having a great time attending the Hollywood Music Workshop in Baden, Austria, for the second year in a row. Last week I had the privilege to meet and learn from legendary game composer GARRY SCHYMAN (composer of Bioshock) and this week with the great JOHN LUNN (composer of Downton Abbey). It's really just incredible to be here, to meet and get to know other composers, and to study with experienced and accomplished professionals in the industry."
– Keith Ramsey (USA)
"Amazing composers JOE KRAEMER ("Mission Impossible") and JOHN LUNN ("Downtown Abbey")!
What a great company!!!"
– Vanessa Garde (SPAIN)
"It's been amazing days with you guys! SO MUCH FUN!"
– Kasidit Yimsiri (THAILAND)
"GREAT WORKSHOP with JOE KRAEMER. Awesome music and person!!"
– Mulya Sari Dewi (INDONESIA)
"Tomorrow will be the last day of Hollywood Music Workshop in Austria and oh boy what a week has it been. There's a crazy amount of information to be processed and soooo much new stuff to learn. The boost of inspiration is unreal. "
– Mikki Rousi (FINLAND)
Please have a glimpse at the Videos below on the different countries all our students have come from in the years 2009-20019 & our social activities at the Live-Summer- Course in Baden, near Vienna in 2018.