SOLD OUT

– Composing for Video Games

With Cris Velasco,  July 9 – 11
Learn how to compose for video games. Dive into composing for video games in this hands-on workshop. Learn some of the advanced techniques of writing music for this exciting genre. We will also cover how to land a gig and more importantly how to keep it!
Scoring video games is NOT like writing for film or television. Besides the typical skills of composing, orchestrating, midi mock ups, mixing, etc – you also need to understand how to write music in a nonlinear environment.
Some of the topics we'll learn about that are unique to games include:
Creating the perfect loop
Layering stems to create multiple cues out of one track
Learning to edit yourself – when less is more in an interactive title
Writing music to "nothing" while the game is in development
Once you've got a handle on these basic properties of game music we'll discuss:
How do I actually get a job writing music for a game?
Demoing for projects
How do I turn one gig into a career?
How do I make money writing for games?
Finally, we will go over some of my own scores for games and examine how I was able to tackle the challenges of writing for games. Scores like Overwatch, Bloodborne, Battleborn, and H1Z1 will be discussed.
Prior composition experience, either professional or not, is required for this class.
This class is limited to 15 participants. Don't wait for too long to reserve your spot.
Cris Velasco in an interview with SoundRadar to talk about his work for God of War.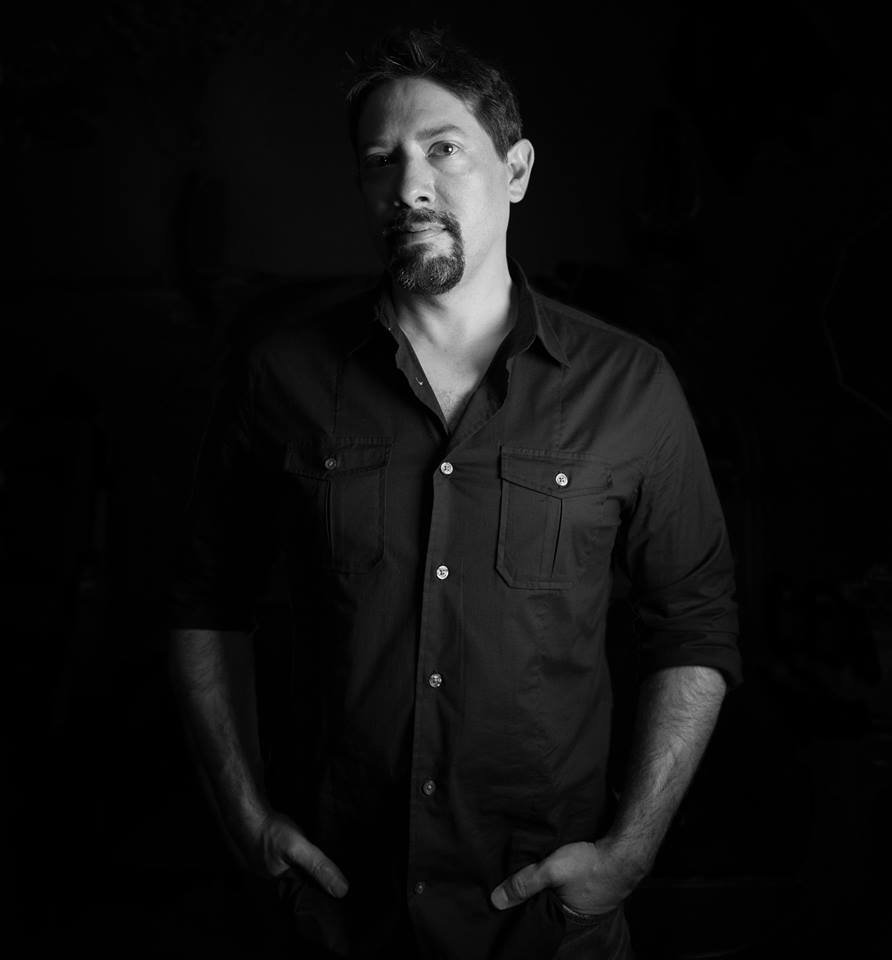 Cris Velasco is a multiple award-winning composer of epic orchestral, dark experimental and modern hybrid music scores for video games, film and television. After graduating from UCLA with a degree in Music Composition, Velasco pursued his passion to write music for visual media; his first major release was composing for Sony's blockbuster God of War.
A prolific and versatile composer, Velasco has become one of the most sought-after composers in interactive entertainment, scoring many major titles including Company of Heroes 2, Mass Effect 2 & 3, Bloodborne, Borderlands 1 & 2, H1Z1, Warhammer 40,000: Space Marine, God of War 1 – 3, Tron: Evolution, Darksiders, Clive Barker's Jericho, and many more.
Cris Velasco's orchestral music is performed in concerts worldwide and has received numerous accolades including "Best Original Score" from the Academy of Interactive Arts and Sciences, "Best Original Music" nomination from the British Academy of Film and Television Arts, NBC News' "Best Video Game Music of 2012", GameTrailers' "Best Soundtrack of the Year" and IGN's "People's Choice Award – Best Overall Music".
Follow us on Facebook and keep up to date with the latest news around the film scoring summer academy!
Our Mission
The Hollywood Music Workshop is all about bringing talented composers from around the world together in one place, and providing them with first-class courses and a very inspiring working environment. We want to establish a personal relationship between lecturers and participants and therefore let them profit from one another. We love film music and we want to provide other people with a chance of experiencing the magic of film music as well.