From Vienna to Hollywood: A Film Composer's Survival Guide
Navigating Through the Stressful World of Film Scoring
With Edwin Wendler,   August 9 – 11
Edwin Wendler talks about his class at the 2016 Summer Academy
Edwin Wendler talks about some of the do's and don'ts he will cover in his very unique and exciting class!
 What is it all about?
This course will teach you how to use your studio efficiently and how to manage your workflow in order to prepare you for tough deadlines. We will also look at the multifaceted composer- client relationship, dealing with contracts and tight budgets, and marketing yourself in a competitive environment. 3-day course (August 9-11, 2016), 6-hours per day
COURSE REQUIREMENTS
Please, bring a positive, can-do attitude; not only to this course but to every project! You may want to take notes. Some reading materials (sample contracts, etc.) and files will be provided in class. Homework Assignments: Your assignments will consist of producing and revising a MIDI mock- up of a cue for a short scene. You will receive a QuickTime MOV file (for video) and WAV files (for dialog, sound effects, and temp music). You will need a DAW (digital audio workstation) running sequencing software (for instance Logic, Cubase, Pro Tools, Digital Performer) and sample libraries of your choice, as well as a music keyboard. Music notation will not be required for the assignments, as your work will be reviewed from a clients' perspective, and most clients do not read music. Your files need to be delivered in QuickTime MOV format, with your own temp mix of dialog, sound effects, and your music. (Most sequencing software can replace existing audio in a video file. Applications such as iMovie for OS X or MS Movie Maker for Windows will also do the trick. On the first day of this course, we will use QuickTime Pro to explain the steps.) You might now ask yourself, "Should I not attend this course if I don't have all those sequencing and mixing skills?" The answer is: You absolutely should as the course is covering many other aspects important to a successful career as a composer. Those technical skills will help you get the most out of the course, but you still can learn those skills after the course – now that you understand how important they are.
COURSE OUTLINE (DETAILED)
Part 1 – You and Your Studio Introduction: studio components (hardware, gear), sequencing software, sample libraries, video files (different formats, frame rates). Molding your music to fit the image: working with tempo maps and click, tempo adjustments, hit points, conforming music to updated picture, adapting earlier cues for a new scene. Finding the right sounds for a scene: cataloging and looking for sounds, sound manipulation, creating your own sounds, application of filters and effects, rhythm programming. Staying organized: project folders, application of folders in session files, file naming conventions, using spreadsheets to keep track of versions of cues, cue sheets. Homework assignment: Score a short scene. Part 2 – You and Your Client Introduction: good advice/anecdotes from composers (Hans Zimmer, Steven Price, etc.). Contacting the client: find out as much as you can about the client, what the project is, what music the client enjoys, demoing, etc. Dealing with contracts: attorneys and managers, tricky clauses in contracts, deal memos, writers'/publishers' shares Educating the client: time required to write music, video file requirements, stems, etc. Keeping the client updated: "hovering" clients vs. "distant" clients, feedback, show & tell sessions, scoring sessions. Being prepared: anticipating clients' needs, planning for possible problem areas, offering multiple solutions. Dealing with strange situations: director leaving a project, editor giving you conflicting notes, receiving notes from people you didn't even know existed, client being non-responsive, tricky situations at the dub mix, having your score rejected. Homework review: dealing with positive and negative feedback, receiving notes, how to properly, politely, and constructively react to notes. Homework assignment: Rewrite your cue. Part 3 – You and Your Persona Introduction: examples of different film composers, their careers and how those careers progressed. Finding and losing work: determination, dealing with unemployment, staying constructive, dealing with competition. Managing your income: royalties, secondary markets, streaming, soundtrack album releases, etc. Managing your time: pacing yourself, taking breaks, work life vs. private life Managing your public persona: publicists, how to interact with fans, social media, etc. Homework review: evaluation of how the client's notes were addressed, dealing with multiple rewrites and changes. Concluding Q&A and pep talk.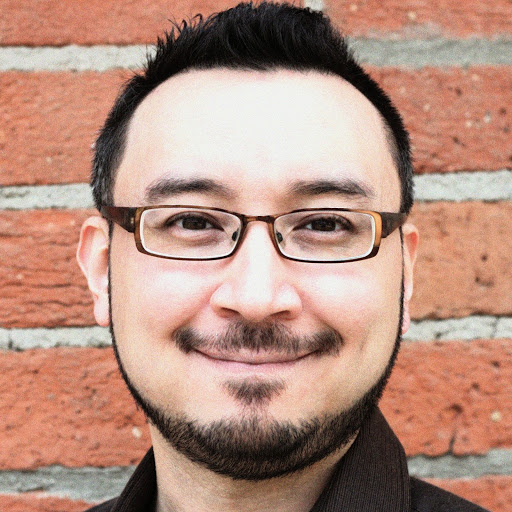 During his four years in the Vienna Boys' Choir, Edwin Wendler toured the world, singing in hundreds of concerts and dozens of opera performances.  He earned Certificates in Film Scoring and Screenwriting from UCLA Extension in 2000, and was accepted into the prestigious ASCAP Film Scoring Workshop in 2004.  Mr. Wendler's feature film credits as a composer include The Interior(2007), Christmas With A Capital C (2010), Escape (2012), Tales Of Halloween (2015), and Unnatural(2015).  His score for the documentary The Right To Love: An American Family (2013) was nominated for a GoldSpirit Award in 2014.  In 2010, Mr. Wendler won a "Best Score" award at the Los Angeles International Film Festival, for his epic score, Azureus Rising (CG short). Mr. Wendler composed additional music for the box office hit, Non-Stop (Universal/StudioCanal, 2014), starring Liam Neeson.  He worked as an arranger, programmer, and orchestrator on movies such as X-Men: Days Of Future Past (20th Century Fox, 2014), Unknown (Warner Bros., 2011), Little Fockers (Universal / Paramount, 2010), The Losers (Warner Bros., 2010), Turistas (Fox, 2006), and Into The Blue (MGM / Sony, 2005).  Mr. Wendler's television credits include arranging on the 2006 Showtime series, Sleeper Cell: American Terror, as well as composing additional music for NBC's popular reality series, Fear Factor. Concert commissions include the choral/orchestral piece, Consolatio (1999; broadcast on Canadian television), choral works for the Illumni Men's Chorale and the Kentridge High School Concert Choir, as well as instrumental arrangements for the Hollywood Soloists.  Wendler's critically acclaimed string quartet, The Marriage, has been performed in Canada and France.
Follow us on Facebook and keep up to date with the latest news around the film scoring summer academy!
Our Mission
The Hollywood Music Workshop is all about bringing talented composers from around the world together in one place, and providing them with first-class courses and a very inspiring working environment. We want to establish a personal relationship between lecturers and participants and therefore let them profit from one another. We love film music and we want to provide other people with a chance of experiencing the magic of film music as well.