OUR MISSION
International Hollywood Film Music Workshop (IHFMW) is dedicated to meet the high demand for online workshops with renowned Hollywood film composers and other top music professionals related to the film scoring process.
IHFMW is an independent part of HMW-Hollywood Music Workshop.
Happy & very satisfied faces !



from our participants coming from Germany, Austria, China, Spain, USA, South Korea, Ireland, Finland & Singapore
… at the end of a highly informative & intense, active three days of most up to date instructions with one of the top composers and busiest orchestrators, Hollywood's Oscar Senén, who shared some of the most important tools for the successful completion of a score at our latest event: Oscar Senen – Brass "Unwrapped" – Informative & Interactive Masterclass Febr. 26 – 28, 2021 – on ZOOM  – "Indepth Writing & Exploring the Extreme"
As always, the usual INTERACTIVE approach seems to suit the international participants to their fullest satisfaction!
Reviews:
"Thank you Oscar! I really enjoyed the overall review of the Brass Instruments! Some of the knowledge were new to me! :) – I hope this kind of workshop happens more often. Hopefully, much broader audience to from all over the world ! "
***
"I found the class program well-rounded, from the basics and general instrument properties to advanced topics like special instruments and recording session best practices. I liked the numerous examples from "classical" literature as well as film scores. Oscar was very generous with answering any question coming up during the presentations or after. Practical demonstrations of techniques on the instrument(s) were a great addition!"
"Great work! Oscar is a very nice person and it was amazing to attended this event with you."
"I'm very happy and grateful these classes are organised, so huge thanks to everybody at HMW making these happen."
"I really appreciate how much additional time Oscar took well beyond the planned schedule."
"I'd love to join you in Baden this summer, and will certainly join online if that isn't viable yet."
Oscar Senen
is a
composer, orchestrator & conductor
specialized in Film, TV & Video Games music. Majoring in Film Scoring & Video Game scoring, he graduated
Summa Cum Laude from Berklee College of Music
(Boston, MA) in May 2013.
He recently was the lead orchestrator at the Bond movie "No Time to Die" & is also known for his work on Penguins of Madagascar (2014), Terminator: Genisys (2015) & Kung Fu Panda 3 (2016) – on Video Games such as FIFA 19, Assassin's Creed-Dead Kings, Remnant: From the Ashes.
Oscar has worked along with Hans Zimmer, Lorne Balfe, Rupert Gregson-Williams, John Debney, John Powell, Chris Beck, et al.

About the course
"Brass Unwrapped" will be held live via Zoom, which means that participants will be able to interact with the lecturer and other participants directly and via chat. The course will be moderated, you will receive assignments (incl. feedback) and a certificate.
– Most iconic Film Music brass writing
– Before the Film Score
– Extreme Orchestration ( including Extreme Line-Ups!)
The Orchestration Process in Film
– MIDI Composition/Orchestration
– From mock-up to the score
The Scoring Session
– Tips & modern techniques when recording brass
– Idiomatic writing (12 horn unison).
– From more characteristic use to more uncommon use
– Know how to write properly for each instrument &
also their limits.

Instruments to be covered
The Brass Section:
Horn, Trumpet, Trombone, Tuba
Additional instruments:
Euphonium, Wagner tubas,
Piccolo trumpet, Cimbasso
Joanna Wallfisch
''Songwriting and the Voice in Motion Picture and Beyond''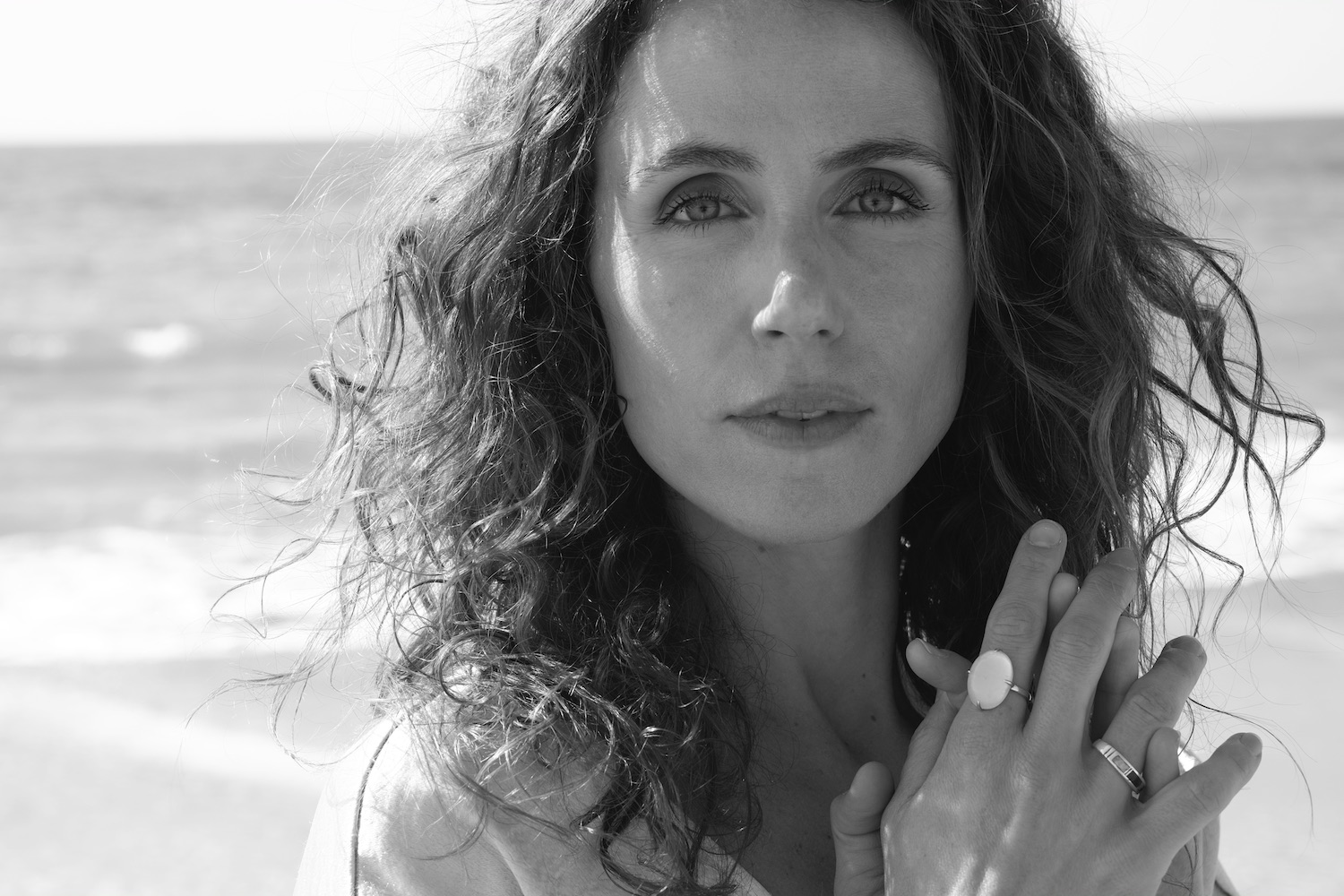 Zoom-Masterclass on
October 24 & 25, 2020 !

IHFMW lecturer and renowned artistic vocalist Jo Wallfisch was demonstrating her outstanding talents with a special song composed and performed live during her Zoom session for an international audience of highly motivated participants.Each of the participants were given their individual "song prompt" and exactly an hour to write and demo a song for the whole class.
Joanna herself took on the very same challenge and wrote this adorable love theme in just under 60 minutes!
This course was an outstanding expirience providing deep insight in song-writing, understanding the functionality & possibilities of the human voice, how to transfer your imaginations as a composer to the session singer and last but not least tons of fun in a wonderful, but still highly professional atmosphere that truly reflected the slogan "Lean from the best."
– Karin / ( Austria )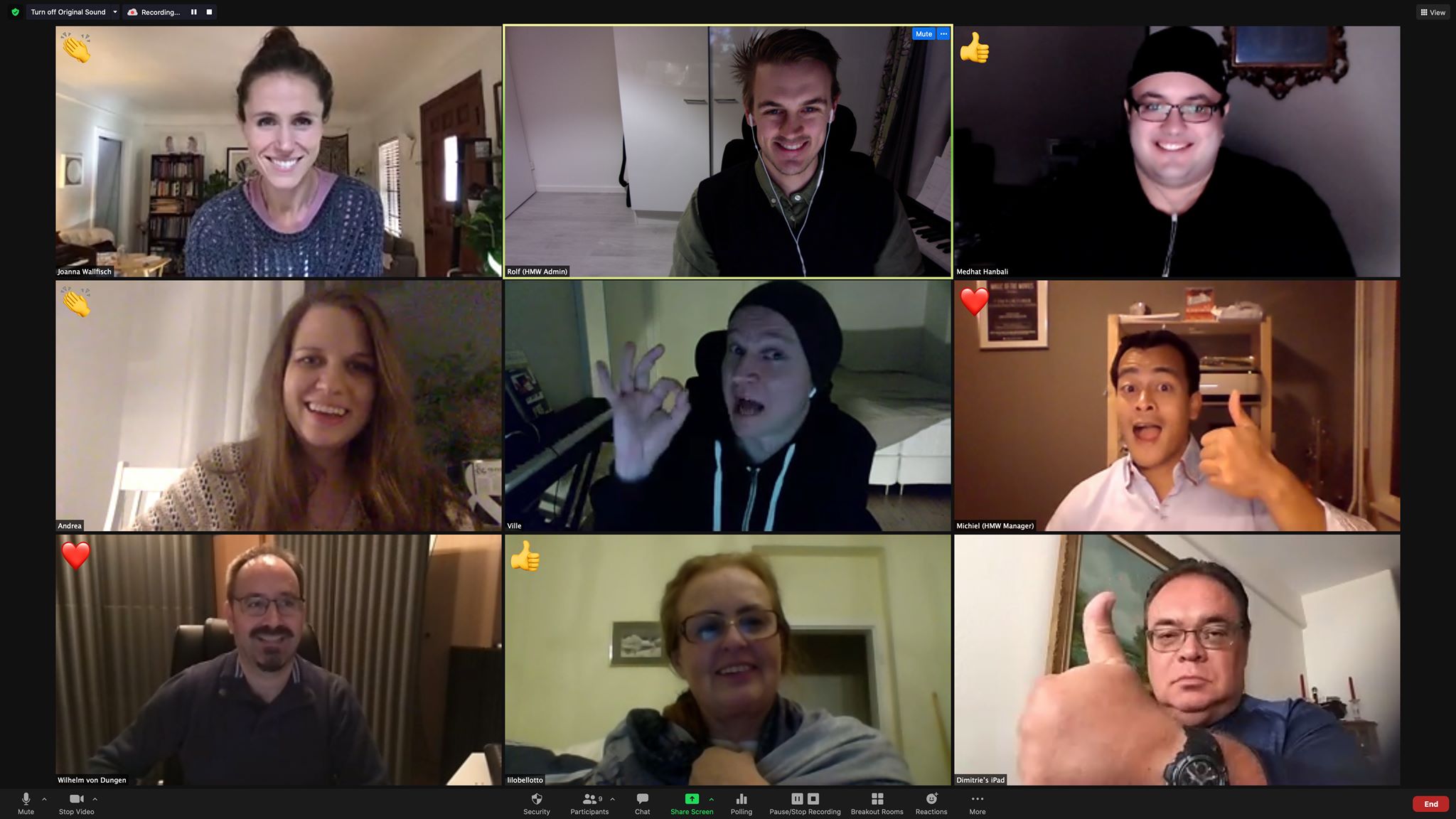 About renowned artist Joanna Wallfisch

As a both a performer and composer, Joanna is a master in the art of live vocal looping and plays multiple instruments including baritone ukulele, guitar, piano, and flute. Her music defies genre classification as she effortlessly imbues her songs with nuances of jazz, classical, art-song, and folk, using "clear-eyed poetry" (Boston Globe) sung with "striking vocals" (Hothouse). Her songwriting extends beyond just lyrics and melody, and Joanna loves to arrange for large and small ensembles including string quartets, winds, a cappella voices, big band and more.
Described by Downbeat Magazine as "an exquisite singer-songwriter", Joanna's music conveys a beauty of a many-coloured sort that speaks to straight to the human condition. Her songs and "sublime voice" (The Telegraph) reveal personal truths about love, loss, adventure, home and hope. World Music Report described her 2018 album as "quintessential heart-music by a vocalist who seems to have connected with the deepest recesses of her being emerging into brightness again with songs of haunting beauty."
She has worked on multiple film soundtracks and commercials, as both a vocalist, lyricist and songwriter.
Her original song "Satellite" is featured in the movie Pressure, starring Danny Huston, and she also wrote lyrics for the featured soundtrack song "Summer Rain". Other credits include:
All the Beautiful Things (Sundance Film Festival, 2014), Desert Dancer (Dir. Richard Raymond. MovieScore Media), Dear Wendy (by Lars von Trier. MovieScore Media) and Summer in February, starring Dan Stevens (MovieScore Media).
She is also the featured vocalist on the national ad campaign of Hillshire Farm. She also scored her own documentary The Great Song Cycle, Down Under.
Alongside Joanna's musical career she is a passionate educator and takes her songwriting and teaching skills to outreach programs, schools and colleges.
This masterclass is designed for composers, songwriters and vocalists, and will be fully interactive. Come prepared to sing, discuss, and share your music. There will also be an assignment to be completed between day 1+2. 
Topics will include:
songwriting for picture

finding the right vocal sound for your score

vocal technique and understanding the instrument of the voice

session singing, sight singing and studio etiquette.

a look at how song and vocal style has evolved in cinema over the last 100 years, from Snow White to La La Land.

finding your own unique voice as a composer.

the art of songwriting, and storytelling through lyric, melody and harmony.

How to survive and thrive as a professional composer. 

And more…