Orchestration and Arranging with Conrad Pope and Nan Schwartz
'' It s a privilege to salute Conrad Pope who holds a high place among the greatest musicians ever to work in film. ''

John Williams
'' Conrad Pope is the master to learn from!
It is an absolute pleasure, honor and a truly great privilege to work with him. ''

Hans Zimmer
Orchestration and Arranging

With Conrad Pope and Nan Schwartz
More details for 2022 following soon.

This six  day course will provide an insider's look at "orchestration" of film music. From basic instrumentation to complete execution of a score, every step of writing professionally for an orchestra in today's film world will be addressed.  The course will include an overview of all the instruments and instrumental families of today's orchestra, their characteristics, their strong and weak points and how to use them effectively in an orchestration. Also determining the orchestra size for particular genres of scores as well as adapting to budgetary constraints will be discussed.
The relationship between writing for the orchestra with regard to stemming and "hybrid scores" ( scores with "live" and pre-recorded components) will also be studied. Examples from film scores and the literature will be used to underscore all the major points. New this year will be a conducting/recording production section where the preparation of scores, score study, basic conducting techniques and the production of musically coherent performances- from "good ensemble", "blend" and musical expression- will be explored. Providing the tools to know how to notate, perform and produce what you have composed is the goal of the course.
It will also cover the art of arranging. We will look at various arrangements and discuss the techniques applied by the arranger. Nan will also explain her working methods by looking at some of her arrangements. We will also discuss the relevance of arranging techniques for film scoring.
The German philosopher Immanuel Kant, the J.S. Bach of philosophy, once said: "Science is organized knowledge. Wisdom is organized life." Nan and Conrad will cover both, the science and the wisdom of orchestration and arranging – wisdom you won't find in many books, which makes this class very special and a lot of fun.
In-Class Assignment for Orchestration with Conrad: This assignment will be for those who are interested to work also practically during this class. Your assignment will be to produce a professional score out of a midi mock-up of an arrangement which the composer your are assumed to be working for produced in his DAW. You will receive it as a midi data export of the different tracks of the composer's mock-up.
Tools and Skills: The most important tool here will be a professional notation program such as Sibelius or Finale. It is not required that you have a good sound-set for your notation program as Conrad will only review your score (he knows how it sounds anyway form the midi mock-up – not to mention that Conrad has the inner ear…).
You might find a DAW with midi editing capabilities handy to look at the midi data in case it looks strange when you import it into your notation program. A DAW can also help you by hard quantizing the midi data before you import it into the notation program as a first step. Also the composer might have used different midi tracks for the same instrument for different articulations as not all sample libraries work with key switching. It is easier to stitch those midi regions back together in your DAW compared to the notation program. For this work you might find it also useful if your DAW has already score display capabilities – but it is not crucial. You can also do this pre-step with a DAW like Studio One or Pro-Tools as they can edit midi data.
In-Class Assignment for Arranging with Nan: This assignment will be for those who are interested to work also practically during this class. Your assignment will be to produce a midi mock-up of an arrangement for a tune – which will be handed out during the class.
You will have to present your music as a music mix – a score will not be required.
Tools and Skills: You will need a DAW and some sample libraries covering orchestral and typical big band instruments. Its not required that the DAW has scoring capabilities (i.g. music notation) as a score review will not be part of the assignment – however score display capabilities can be of an advantage for the instructor during his review. DAWs like Logic, Cubase, Pro Tools, Digital Performer or Studio One are all examples of DAWs suitable for this task – however Studio One and Pro Tools do not have score display features.
You don't need a large variety of professional sample libraries. Some basic libraries covering basic orchestral instruments will suffice. A good example would be the VSL special edition volume 1 or East West's Quantum Leap orchestra.
More details for Application 2022 soon.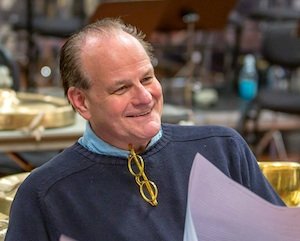 Conrad Pope is one of the most respected and trusted musicians working today in Hollywood. Composers such as John Williams, Alexandre Desplat, Jerry Goldsmith, Danny Elfman, James Horner and Howard Shore have all called upon his expertise as a one of the industry's top orchestrators as well as his abilities as a conductor and score producer, making him one of the most "in demand" scoring professionals.
Conrad has contributed to the scores of more than a hundred films. The list of the many iconic films on which he has worked includes the recent Star Wars films, the Harry Potter series, Jurassic Park: The Lost World, Indiana Jones and the Kingdom of the Crystal Skull, Pirates of the Caribbean, the Matrix films, The Curious Case of Benjamin Button, Moonrise Kingdom, Godzilla, and the final two Hobbit films: The Desolation of Smaug and The Battle of Five Armies.
Over his career, Pope has worked side by side with many of Hollywood's finest directors, including Peter Jackson, Mark Romanek, Walter Murch, Scott Hicks, Gary Ross, Joe Johnston and Wes Anderson. His ability to work effectively with filmmakers and concretely translate their vision into music has made him a valued collaborator.
As such, he has scored numerous independent films. One of his recent original scores,
Penn &Teller's TIM'S VERMEER, has garnered attention and praise from directors and critics alike. Awarded the International Film Critics Award for Best Score to a Documentary in 2014 the score has won fans in the worlds of art, art music, and filmmakers.
The music Pope composed to Harvey Weinstein's production of Simon Curtis' film MY WEEK WITH MARILYN". The soundtrack, featuring Lang Lang on piano, is available on Sony Classics.
Most recently, Conrad worked with director Mark Romanek to compose the music to the pilot for the upcoming DreamWorks/ABC television series "THE WHISPERS", Steven Spielberg, executive producer.
The American Society of Music Arrangers and Composers in 2015 awarded Conrad their prestigious GOLDEN SCORE AWARD in recognition of his career as composer, arranger, orchestrator, and conductor in film music.
Pope holds degrees from the New England Conservatory and Princeton University. After receiving the George Chadwick Medal, the New England Conservatory's highest honor, upon his graduation, Pope went on to study at Munich's Hochschule fuer Musik and at the Berkshire Music Center at Tanglewood, before completing graduate studies at Princeton University.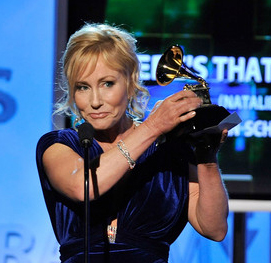 It is no surprise that Grammy winner, five-time Grammy nominee and seven-time Emmy nominee Nan Schwartz is considered a pioneer for women composers.
Her family legacy includes a father who played with the Glenn Miller Orchestra and performed on nearly every Frank Sinatra recording, and a mother who performed such chart-topping hits as "Chicago" and "On the Sunny Side of the Street" for musical legend Tommy Dorsey before going on to work as a studio singer for Frank Sinatra, Dean Martin, Judy Garland, Henry Mancini, and Sonny and Cher, among others.
But Nan Schwartz didn't immediately set out to follow in her parent's footsteps, instead opting for a career in television production. A skiing accident was the catalyst that brought her back to the world of music. While on the mend, she began private studies to pursue her secret ambition: film scoring, a profession previously inaccessible to women. Utilizing her lifelong devotion to music and her experience studying piano and singing professionally from an early age, Nan embarked upon a successful career that has seen her score and orchestrate music for countless memorable television series and films, including In the Heat of the Night and Argo.
Award recognition quickly followed Nan's pioneering efforts in the industry leading to a record 7 Emmy nominations, a Grammy win for her elegant and sophisticated arrangement of "Here's That Rainy Day" for Natalie Cole, two 2014 Grammy nominations (Gianmarco & Amy Dickson), and a 2013 Grammy nomination (The London Symphony Orchestra). A proponent of melodic, harmonically-rich music, Nan's unique style has made its mark in film, television, the recording industry,  as well as the concert stage.   Nan's diversity and depth of experience in all musical venues – themes, songs, episodic television, and film – from all-electronic projects to hundred-piece orchestral settings- have helped create her sterling reputation as one of the world's most talented composer/arrangers.
Highlights from Nan's diverse career include:
Stylistic scores for a number of television movies and series including "In The Heat of The Night."
Grammy Award winning arrangements for Natalie Cole, Grammy nominations for arrangements for Peruvian pop singer Gianmarco (2013 Latin Grammy Album of the Year nominee), Alto Saxophonist Amy Dickson, the London Symphony Orchestra, and John Williams and the Boston Pops Orchestra.Orchestration on the films "Godzilla," "Harry Potter and the Deathly Hollows, Part I", "Argo", "The Life of Pi", "Julie and Julia, "My One and Only," "Benjamin Button,"  "Uptown Girls, "Freedom Writers," "Bobby," and "Lions for Lambs," among others.
Numerous arranging credits for artists Ray Charles, jazz clarinetist Eddie Daniels, jazz vocalists Mark Murphy and Kevin Mahogany, opera singer/crossover artist Thomas Quastoff, and trumpeter Till Brönner.
A CD series for Warner Bros. Discovery Records entitled "Jazz at the Movies."
Symphony commissions from The New American Orchestra, Doc Severinsen, and The Henry Mancini Institute Orchestra.
Songwriting, including the Emmy-nominated "All The Days", collaborations with the iconic lyricist Paul Williams,  as well as numerous songs for the Latin market.
Conducting orchestras in America and Europe, including the Deutsches Symphonie Orchestra of Berlin.
Follow us on social media to get the latest news & informations on events & courses.
To subscribe for our monthly Newsletter please click here ..