Composing for TV Drama Series with John Lunn
Composing for TV Drama Series
July 25-27,2022
With John Lunn
More details on course schedule 2022 soon.



Hollywood Music Workshop covers for the fourth time the specifics of TV scoring, brought to you by one of the best in this genre. Learn how to compose for multi-episodic dramas and approaches specific to the TV format. Dive into techniques to keep a thematic arch across a TV series, while providing an individual score to every single episode.
Requirements and Tools
In-Class Assignment: John will be bringing a variety of film clips with him to HMW. Student assignments will be to produce a midi mock-up of a cue (or cues). Video content will be provided to each student in Apple QuickTime format.
Tools and Skills: Students will need a DAW which can import videos so that s/he can write music to picture.
It's not required that the DAW has music notation capabilities, as a score review will not be part of the assignment – however such capabilities can be of an advantage for the instructor during his review. DAWs like Logic, Cubase, Pro Tools, Digital Performer or Studio One are all examples of DAWs suitable for this task – however Studio One and Pro Tools do not have notation display features.
While students won't need a large variety of professional sample libraries, it is recommended they bring the best sounds they can get. Basic libraries covering basic orchestral instruments will suffice. A good example would be the VSL special edition volume 1 or East West's Quantum Leap orchestra.
The HMW will have midi controller keyboards available for students to rent for the duration of their courses.
More details on Application 2022 soon.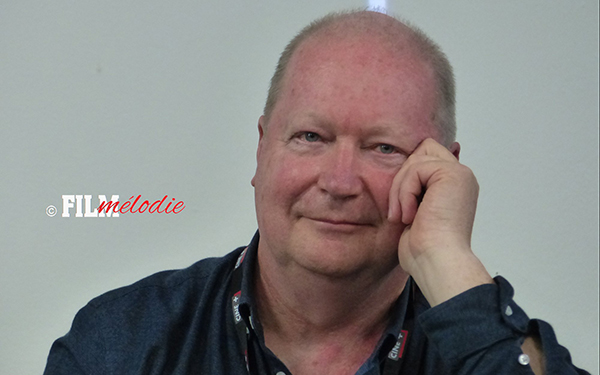 John Lunn
's music possesses a wonderfully unique voice that spans a wide spectrum of musical styles. Classically trained, yet contemporary in attitude, he combines a highly intelligent and sensitive approach with a sound that always hits at the emotional heart of a piece. His scores, which match the highest production values with a continual desire to discover new colors and sounds, are continuously in high demand. He is probably best known for scoring the hugely successful flagship Films drama, Downton Abbey, for which he has received two Primetime Emmy Awards, in 2012 and 2013 and a further nomination in 2014, as well as a BAFTA nomination in 2012.
John's recent work includes the adaption of The Grantchester Mysteries by author James Runcie, Red Planet's epic WW1 drama The Passing Bells, the feature film Electricity starring Agyness Deyn, Burton and Taylor (starring Dominic West and Helena Bonham-Carter), Shetland, The White Queen (based on the bestselling novel by Phillipa Gregory), for which he also received a Primetime Emmy nomination in 2014, and the reimagining of Hitchcock's classic The Lady Vanishes, all for the BBC.
In 2018, he is currently scoring Jamestown Season 2 from the producers of Downton, Season 3 of The Last Kingdom, an adaptation of Bernard Cornwell's best selling "The Saxon Stories" for BBC/BBC America, and Shetland Season 4.
He has received critical acclaim for three adaptations of Charles Dickens classics: the BBC/Masterpiece centenary adaptation of The Mystery of Edwin Drood, for which he was nominated for an Ivor Novello Award (2013), a 14-part re-imagining of Little Dorrit (2008), which garnered both a BAFTA nomination and his first Primetime Emmy nomination, and Bleak House (2006), for which he received RTS Best Score and Best Title nominations.
Follow us on social media to get the latest news & informations on events & courses.
To subscribe for our monthly Newsletter please click here ..