Composing for Video Games with Garry Schyman
Composing for Video Games

With Garry Schyman
August 27-29, 2021 / 10am – 12.30pm and 1pm – 3.30pm PST / via ZOOM

Learn how to compose for video games. Dive into composing for video games in this hands-on workshop. Learn some of the advanced techniques of writing music for this exciting genre.
BAFTA award-winning composer Garry Schyman will teach a three-day seminar on scoring video games.  Schyman is the composer of some of the most creative games ever produced such as the Bioshock trilogy, Shadow Of War and Shadow of Mordor and many more.
In addition for the past nine years he has been teaching Scoring For Video Games in USC's world-renowned Screen Scoring Program.
This class will be an intense three-day workshop distilling the essence of his experience scoring games, films and television.  The participants of this workshop will be challenged to write music, and absorb a great deal of information.
Requirements: Students will need to be familiar with at least one DAW such as Logic, Protools, Cubase or Digital Performer and be able to work with samples and synth plugins to produce their compositions "in the box".
Students will learn about video game music to include aesthetics and techniques for interactive scoring.  Student composers will utilize those techniques to compose several compositions that will be evaluated by the instructor. Mr. Schyman will analyze at least one of his scores in class and share his long experience working in LA on multiple games, films and television productions.
Topics to include:
Understanding Interactive music.
Composing, loops, stingers, layers, intros and outros, cut scenes, randomization.
Understanding and working with middleware such as Fmod and Wwise.
Hybrid Orchestration.
Working in the industry: With a review of royalties, contracts, agents, PR (Public Relations), assisting composers, reasons to live or not live in Los Angeles.
AAA Games versus casual gaming.
In-house composers versus contracted composers.
Scoring films and television and how they add to a game composers opportunities.
Writing combat action music.
Extended techniques – a lecture on writing aleatoric music.
Lectures on three or four of Schyman's best known scores – complete post mortem talks presented at the Game Developers Conference presented to the students.
Reviewing in class scoring assignments given to the students.
One on one reviews of their music with Garry Schyman.
Career advice from a veteran of Hollywood.  How best to proceed to a successful career.
Production music:  If you're not working on a gig how to earn money writing production music (library and trailer music). Never stop writing!

Click button to the left to get to our application page which has the pricing information and takes you to the application process.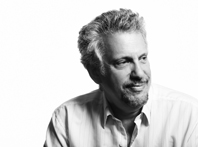 Composer
Garry Schyman
's award-winning music can be heard in nearly every audio-visual media, including feature films, prime-time television, and video games. His haunting orchestral scores for the globally acclaimed video games 
BioShock, BioShock 2, and BioShock Infinite
 have earned him multiple awards, including top honors for Best Original Score from the British Academy of Film & Television (BAFTA) and the Academy of Interactive Arts & Sciences.
As one of the world's most celebrated composers of video game music, Schyman is notable for his versatility of style and unique ability to fluidly draw from multiple eclectic sources of inspiration. He captured the fantasy world of Tolkien for the adventure game Middle-Earth: Shadow of Mordor (nominated for a BAFTA award) and Middle-Earth: Shadow of War and paid playful homage to '50s sci-fi with his score for the 2005 game Destroy All Humans! (followed by two sequels). He accelerated heartbeats with his thunderous orchestral scores in action games like Resistance: Retribution and Dante's Inferno and gave a nod to the hypnotic style of Bernard Herrmann in the mystery game Voyeur. His most recent score for the virtual reality game Torn is set to be released Aug. 24, 2018 as a soundtrack on Varèse Sarabande Records.
Schyman's film and television credits include classic series like The A-Team and Magnum, P.I., stormy action (Tornado!), thrillers (Horseplayer, starring Brad Dourif), and family horror (Spooky House, starring Ben Kingsley). Whatever genre he is writing in, his music magnifies the mood or emotion of a scene with compelling melodies, evocative harmonies, and intricate arrangements. Schyman's music is performed in concert by orchestras worldwide, and he has conducted and recorded his music at Abbey Road Studios in London, Sony Pictures Studios, Warner Brothers Eastwood Scoring Stage, and Fox Studio's famed Newman Scoring Stage in Los Angeles.
When he's not composing, Schyman teaches scoring part-time at the University of Southern California, his alma mater. He lives in Los Angeles with his wife, son, and two cats.
Follow us on Facebook and keep up to date with the latest news around the film scoring summer academy!
Application Form
Apply now using our Application Form.