Composing for Video Games with Garry Schyman
Composing for Video Games

With Garry Schyman
July 25-27, 2022
Learn how to compose for video games and dive into composing for video games in this hands-on workshop. Learn some of the advanced techniques of writing music for this exciting genre. BAFTA award-winning composer Garry Schyman will teach a three-day seminar on scoring video games.  Schyman is the composer of some of the most creative games ever produced such as the Bioshock trilogy, Shadow Of War and Shadow of Mordor and many more.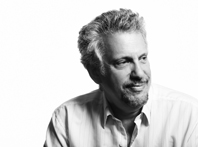 Composer Garry Schyman's award-winning music can be heard in nearly every audio-visual media, including feature films, prime-time television, and video games. His haunting orchestral scores for the globally acclaimed video games BioShock, BioShock 2, and BioShock Infinite have earned him multiple awards, including top honors for Best Original Score from the British Academy of Film & Television (BAFTA) and the Academy of Interactive Arts & Sciences.
Follow us on social media to get the latest news & informations on events & courses.
To subscribe for our monthly Newsletter please click here ..